Friday, July 7th 2017
To all you out there wondering why you can't get a GPU for gaming at a reasonable rate, or why we are using
record numbers in energy usage
to mint so called "toy money," depleting our planets energy in the process, I have a bit of a statement to make as a former miner and "part of the problem" so to speak.
I'm sorry, it wasn't supposed to be this way. None of it was supposed to go down like this.
That probably requires some justification, yes? I mean mining is an inherently energy expensive operation, right? Well, yes and no, respectively. Yes, it requires justification, and that's precisely because mining is NOT an inherently energy expensive operation, despite public perception. It has become that way due to human greed, and nearly everything bad to come from cryptocurrency has decidedly come from that group: humans. Cryptocurrency is not inherently responsible. The inventors, pioneers, and early miners such as myself never anticipated what was to come, and we did not intend it to be this way. Bitcoin was intended to do good, and in the end, it wasn't cryptocurrency that screwed it all up, it was humans. Human greed, particularly.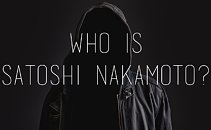 In the early days of cryptocurrency, Bitcoin was the only player in town, and supply was supposedly fixed and regulated. We (we being the early miners, and to an extent it's anonymous creator, using the pseudonym
Satoshi Nakamoto
) did not anticipate so many new players and the "infinite money" problem we face today. We also didn't have much of a network in terms of energy use. Mining was done largely on what I imagine to be a few hundred or thousand (I have no idea what the exact numbers were frankly, I doubt anyone does) computers around the globe. We didn't use GPUs, we used CPUs, and at least in the early iterations it was largely done on a single thread/process. When I started mining, things were already in flux. Someone had made a GPU-miner, and suddenly, the cost-to-benefit ratio went way up. You see, with CPU systems it did not make economic sense to make "farms" because with 1P consumer hardware, it took a whole system per miner, and even quad cores were still really expensive then (2P and 4P systems were around, but cost almost more than 2 cheap 1Ps). GPUs changed that. GPUs obsoleted the CPU "farm-limiting" expenses by allowing miners to strap on as many as 4-6 GPUs per system, and with the CPU irrelevant, they could make the rest of the system very cheaply. Suddenly, the only part that really cost anything was the GPU, and cost-to-benefit ratio went way up. You could mine much more way cheaper. And since it was only one part that was really needed anymore (and lots of that part), the GPU market took a huge hit, as did the energy market.
When I started mining, this impact was still not clear. I entered the market as a miner when Bitcoin was about $20.00 per coin. I began my mining adventure on the CPU of an old Pentium M notebook before quickly learning this was uneconomical, and made approximately 0.02 bitcoins over the course of a week, worth then only 40 cents. The only exchange at the time, MtGox, would not even let me withdraw such a measly amount, and so it sat in their online wallet until
MtGox would collapse
in the later days of Bitcoin. Interesting to note, if I still had those .02 bitcoins, they'd be worth over 40 dollars today, but ah, thus is the nature of cryptocurrency.
That's the other problem with cryptocurrency, and again, it isn't actually a problem with cryptocurrency itself, but people. People are unreliable. You give your coins over to someone random on the internet, it isn't really the fault of cryptocurrency when it vanishes. This is a very human issue. When people use cryptocurrency to buy drugs online, it too isn't cryptocurrency's fault nor was it our goal for it to be used that way. It is the users fault, the human element again is to blame.
At any rate, I won't go much more into my own mining shenanigans, except to say I got into it big before getting out entirely sometime in the next Bitcoin crash. It has let me look at things somewhat levelheaded with the latest energy figures coming back showing the true cost of the new GPU miners, and such. (ASICs on Bitcoin's part make whole systems even cheaper and more exclusive, so that doesn't help things either). But this wasn't how it was supposed to be. Bitcoin was never supposed to be cheap to mine. Mining was supposed to be a reward for supporting the network on your CPU in your downtime, like a BOINC screensaver. Nothing more, nothing less. If Bitcoin made one huge mistake, it's in trusting people to not abuse the system. It was in trusting humans, not in its goals. Its goals were good. I mean a good cheap money transport for the masses is not an inherently bad thing, right? People ruined that, not cryptocurrency.
I no longer believe in Bitcoin, but I still believe in cryptocurrency. Why? Well, let's look at where Bitcoin went wrong, first.
First off,
Bitcoin's Proof of Work algorithm is too simple.
It's a glorified SHA hash (which is very, very computationally cheap) done over and over, which honestly, was asking to have an ASIC made for it from day 1. The fact that it didn't become an energy pig sooner is surprising, to be frank. Human greed will always seek more than its fair share, and it was way too easy to facilitate that with Bitcoin's simplistic Proof of Work algorithm. If Bitcoin is a drug, it is both dealer and enabler.
Second, Bitcoin was too trusting. Bitcoin gives people anonymity, and then trusts people to be responsible with it. I believe people to be basically good, but there are always those who are bad and will abuse a system like this. It needs a decentralized name registry, to give people more traceability and identification on the network. I don't believe a truly anonymous cryptocoin will ever have a place here for long, at least not outside the criminal underworld.
What do we need? We need a coin that doesn't trust people. People are the weak link. We need a computationally complex coin that runs on CPUs and restores that old status quo the early bitcoin days enjoyed, that limits the impact of farming and thus, energy usage on our planet. This same coin maybe could even do something with those CPU cycles, what I don't know, but meaningless numbers has always rubbed me the wrong way. Maybe something that contributes to BOINC or similar projects, I can't say. I'm not an architect, more of a philosopher a this point if you will.
I guess what I want you to walk away from this with is the realization that despite the fact that cryptocurrency is here to stay in some form or another, it is not inherently evil. Some of the incarnations of it right now are just plain bad, and I believe Bitcoin is already dying even if it won't be apparent for years (I believe regulation from the government will finally kill it, honestly). But Bitcoin is NOT cryptocurrency in whole. Cryptocurrency is an idea, an idea to provide a cheap money transport free of swipe fees and instability to the masses. Bitcoin failed at this, failed massively on several fronts (it's not cheap as it eats tons of energy for no reason, and it's massively unstable). But I think someday, a coin will take these ideals and improve upon bitcoin, and truly make the world a better place. If only people will give it a chance, and not associate it with the great failure of Bitcoin in its original goals. Maybe it can happen. Maybe.
In closing, I'd like to say I think I know why Satoshi Nakamoto hides. I think he is ashamed of what he has created, of what his child has become. He entered it with what I honestly believe was the best of intentions to improve the world for the better, and what happened? Looking on it now, can you blame him for hiding? Would you want credit for this? I wouldn't.