News Posts matching #FidelityFX
Return to Keyword Browsing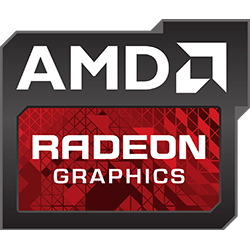 Today, AMD announced the Radeon RX 5500 series graphics products, harnessing groundbreaking RDNA gaming architecture to deliver the ultimate in high-performance, high-fidelity 1080p gaming. The AMD Radeon RX 5500 series includes the Radeon RX 5500 graphics card that will be available in desktop PCs from leading manufacturers and graphics cards from board partners, as well as the Radeon RX 5500M GPU for notebook PCs. Top system providers worldwide are embracing the new products, with HP and Lenovo planning to offer Radeon RX 5500 graphics cards in their high performance desktop gaming PCs beginning this November, and Acer planning to offer systems with the cards beginning this December. In addition, later this month MSI is expected to launch the world's first gaming notebook powered by AMD Ryzen processors and Radeon RX 5500M GPUs.

"Based on feedback and insights from global gaming communities, gamers rank graphics as the most critical component for speed and performance," said Johnson Jia, senior vice president and general manager, Consumer Business of Intelligent Devices Group, Lenovo. "That's why the Lenovo Legion T730 and T530 gaming towers and the IdeaCentre T540 Gaming desktop pack in AMD's latest Radeon RX graphics - satisfying players' need for high-fidelity visuals and lightning-fast frame-rates to fully immerse into their gameplay." "MSI Alpha 15 is a new chapter for us, and we're excited to partner with AMD to combine the latest 7 nm technology found in the Radeon RX 5500M GPU and MSI's gaming DNA for our gamers," said Charles Chiang, CEO of MSI.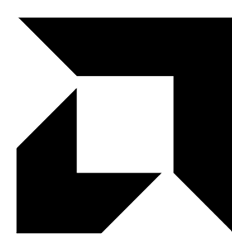 Gears 5, the next upcoming installment in the Gears of War series of video games, is launching this September 10th. In anticipation, developer The Coalition has announced the games' close partnership development with AMD, optimizing it for the company's cadre of GPU and CPU solutions. The game will make extensive use of Asynchronous Compute - one of AMD's most relevant technologies in gaining the upper hand against NVIDIA on performance terms. According to the developer, post-processing effects are being run exclusively on Asynchronous Compute, which means that the games' rendering is being run as close to a clockwork as possible. FidelityFX also makes an appearance again, as one of the latest AMD technologies for improving visual fidelity and sharpness. Multithreaded Command Buffering is the technical implementation for a system that improves AMD's Ryzen CPUs' processing of the game, specifically geared towards taking advantage of that CPU architecture's strong points.

The game seems to be a pretty scalable affair, with minimum requirements making do with just 2 GB of VRAM and an AMD RX 560 or NVIDIA GTX 1050. The ideal system requirements, however, call for a much beefier setup, with an AMD Radeon VII or NVIDIA RTX 2080 being called for, including 16 GB of system memory and a whopping 100 GB+ install footprint - preferably on an SSD. The game, like Gears of War 4, has been developed with the PC market in mind - there are more than 35 different graphical options for users to tweak. Here's hoping the games' writing is as much a technical achievement as its engine development seems to be.
Return to Keyword Browsing