News Posts matching #HBM2E
Return to Keyword Browsing
SK Hynix Inc. announced today that it has developed HBM2E DRAM product with the industry's highest bandwidth. The new HBM2E boasts approximately 50% higher bandwidth and 100% additional capacity compared to the previous HBM2. SK Hynix's HBM2E supports over 460 GB (Gigabyte) per second bandwidth based on the 3.6 Gbps (gigabits-per-second) speed performance per pin with 1,024 data I/Os (Inputs/Outputs). Through utilization of the TSV (Through Silicon Via) technology, a maximum of eight 16-gigabit chips are vertically stacked, forming a single, dense package of 16 GB data capacity.
SK Hynix's HBM2E is an optimal memory solution for the fourth Industrial Era, supporting high-end GPU, supercomputers, machine learning, and artificial intelligence systems that require the maximum level of memory performance. Unlike commodity DRAM products which take on module package forms and mounted on system boards, HBM chip is interconnected closely to processors such as GPUs and logic chips, distanced only a few µm units apart, which allows even faster data transfer.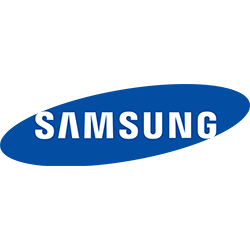 Samsung Electronics Co., Ltd., the world leader in advanced semiconductor technology, today announced its new High Bandwidth Memory (HBM2E) product at NVIDIA's GPU Technology Conference (GTC) to deliver the highest DRAM performance levels for use in next-generation supercomputers, graphics systems, and artificial intelligence (AI).
The new solution, Flashbolt , is the industry's first HBM2E to deliver a 3.2 gigabits-per-second (Gbps) data transfer speed per pin, which is 33 percent faster than the previous-generation HBM2. Flashbolt has a density of 16Gb per die, double the capacity of the previous generation. With these improvements, a single Samsung HBM2E package will offer a 410 gigabytes-per-second (GBps) data bandwidth and 16 GB of memory.
Return to Keyword Browsing