News Posts matching "Kaby Lake-G"
Return to Keyword Browsing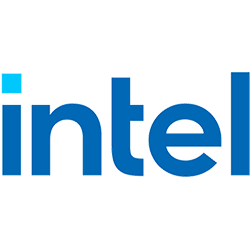 Ahead of its Q1-2018 launch after a CES reveal, Intel's Core i7-8709G
multi-chip module
(MCM) was picked up by Thai PC enthusiast and tech vlogger "TUM APISAK," revealing some of its first specifications as read by Futuremark SystemInfo, a hardware-detection component common to various Futuremark benchmark suites. The "Kaby Lake-G" MCM combines a quad-core "Kaby Lake" CPU die with an AMD Radeon "Vega M" graphics die that has a dedicated HBM2 memory stack on-package.
Futuremark SystemInfo puts out quite a few specs of the i7-8709G, beginning with its 4-core/8-thread CPU based on the "Kaby Lake" micro-architecture, which is clocked at 3.10 GHz with 3.90 GHz Turbo Boost; Radeon RX Vega M (694C:C0) graphics core with 4 GB of HBM2 memory across a 1024-bit memory bus; with its GPU engine running at 1.19 GHz, and memory at 800 MHz (204.8 GB/s memory bandwidth); although the core-config of the iGPU remains a mystery. We recommend you maximize the video below for legible details.
Return to Keyword Browsing