News Posts matching #NZXT CAM
Return to Keyword Browsing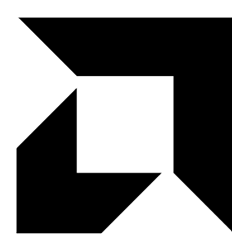 With AMD's 3rd generation Ryzen processors finally falling into the hands of PC enthusiasts, many early-adopters are taking to tech communities such as ours, to share their experiences with others. A trend appears to be emerging of users reporting higher-than-usual voltages for these processors when idling. AMD investigated this phenomenon, and declared this to be a non-issue. Apparently, most modern CPU monitoring utilities cause what is known as "the observer effect:" the process of measuring the processor's load itself causes load on the processor.
In case of the Ryzen "Matisse" processors, monitoring software appear to be polling each processor core for load by sending it instruction at a high rate of speed - sending them a workload of 20 ms every 200 ms. This causes the processor's embedded firmware to think that the cores are being subjected to workload, and it responds by increasing the clock-speeds, and proportionately voltages of all CPU cores. Monitoring software poll each CPU core, and so core voltages are raised across the chip.
NZXT, a leading developer of software-powered hardware solutions for PC gaming, today announces the H510 Elite, a premium compact mid-tower ATX case. The H510 Elite comes with a tempered glass front panel and included AER RGB 2 fans and a built-in HUE 2 RGB LED strip to highlight the beauty of your build.

All features introduced in the latest iteration of the H Series will be present in the Elite; such as front panel USB-C and the new NZXT Smart Device v2 which brings power to the built-in RGB strips and fans. The H510 Elite retains the features beloved in the initial H Series such as the patented cable management system, single screw tempered glass panel, and all-steel construction.
PC cooling and peripherals innovator CRYORIG announces their collaboration project with NZXT, the software controlled RGB LED H7 Quad Lumi will be releasing this June. The H7 Quad Lumi is based on CRYORIG's award winning H7, the H7 Quad Lumi features a total of four 6 mm high-end copper heatpipes, NZXT CAM Powered Lumi Lighting System as well as a new QF120 1.600 RPM LED fan. Co-developed with NZXT, CRYORIG has managed to add a built-in RGB LED controller directly into the H7 Quad Lumi. Running on NZXT's CAM, the H7 Quad Lumi can independently control the logo and base lighting of the heatsink through CAM software and smartphone app.
Return to Keyword Browsing