News Posts matching "Phison E12"
Return to Keyword Browsing
MyDigital has finally launched their BPX (Bullet Proof eXpress) Pro NVMe SSDs, which leverage the PCIe 3.1 x4 complex in the M.2 SSD form-factor to deliver staggering (up to) sequential read and write speeds of 3,400MB/s and 3,100MB/s, respectively - with not too shabby 4K random performance. These speeds are achieved using Phison's new E12 controller paired with Toshib-made BiCS3 TLC NAND flash, one of the industry's strongest NAND options.

The BPX Pro M.2 NVMe SSDs are available in your choice of 240 GB ($99.99), 480 GB ($149.99), 960 GB ($279.99) and 1920 GB ($599.99) capacities. All are each backed by a five-year, 3,115 TBW (terabytes written) warranty. The drives are available via online retailers and will start shipping by the middle of September.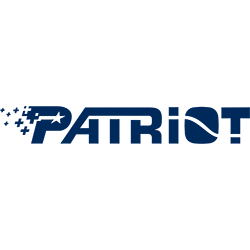 Patriot is aiming to join the high-end, M.2, NVMe SSD playing field with its upcoming Viper SSD family. The company has already shed most details (but not all) on the specs of these upcoming SSDs, which will carry
Phison's latest E12 controller
, the cream of the crop when it comes to Phison-manufactured solutions. The E12 is controller by Phison is NVMe 1.3 compliant, supports 8 NAND channels, and delivers a PCIe 3.0 x4 interface with strong ECC algorithms. These features are being paired with Toshiba's 64-layer BICS 3D NAND flash memory. The company wants these to succeed to the company's previous Hellfire flagships, with more appealing and modern design, performance, and features.
The Viper SSDs will be available from 240 GB to 2 TB capacities, and Patriot is quoting Phison's own performance estimates for the Phison E12 controller as the performance speeds of its Viper SSDs: 3200 MB/s sequential read, 3000 MB/s sequential write, and 600K random read and random write IOPS. Due to how the showcased Viper SSDs already carry product stickers and retail packaging design seems to be finished, these are expected to be out sooner, rather than later, and will be another options for users looking to bring their storage to some measure of Warp speeds.
Phison isn't just a budget controller brand, as you well know, so in addition to their interesting,
2-channel NVMe NAND controller in the Phison E8
, which should see products hitting retail in the following months, the company is also catering to the high performance crowds with the impressive E12 and S12 controllers. The E12 is definitely the star of Phison's new controller line-up - just look at those ratings of 3200 MB/s sequential read, 3000 MB/s sequential write, and 600K random read and random write IOPS. Naturally, those rated speeds should be taken with a measure of salt, as NAND type, its implementation and firmware tweaks all matter tremendously in extracting the best possible performance from high speed storage.
Contrary to the E8 budget Phison controller, the E12 will feature a full NVMe PCIe x4 interface, which allows for those speed ratings. The S12, on the other hand, is a more common SATA III controller, which means that its speeds of 550 MB/s sequential read and 530 MB/s sequential write are already hitting the interface's limits. Other than the interface and the rated speeds and IOPS, though, the specs are the same on these controllers: support for 3D NAND on MLC/TLC/QLC arrangements, 8-channel, LDPC, SmartECC, and End-to-End DPP support.
Return to Keyword Browsing