News Posts matching #Vega 12
Return to Keyword Browsing
TechPowerUp today released GPU-Z 2.20.0 as a very quick follow-up to version 2.19.0 from a few hours ago. We have come across a few critical bugs with the older version that needed immediate fixing. To begin with, your overclock getting reset on NVIDIA graphics cards with Boost when using GPU-Z, has been fixed. A crash noticed on machines with NVIDIA "Pascal" GPUs with no driver loaded, has also been fixed. Crashes noticed on Apple machines (i.e. Windows on Apple) with AMD Radeon Vega 12 GPU have been fixed. We touched up the memory bus-width read-out to show "bit" instead of "Bit," while we were at it. Grab the download from the link below.
DOWNLOAD:
TechPowerUp GPU-Z 2.20.0
The change-log follows.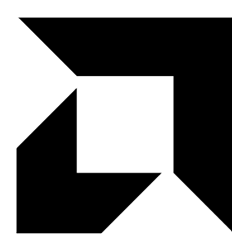 Back at Computex, AMD showed a demo of their Vega 20 graphics processor, which is produced using a refined 7 nanometer process. We also reported that the chip has a twice-as-wide memory interface, effectively doubling memory bandwidth, and alsomaximum memory capacity. The smaller process promises improvements to power efficiency, which could let AMD run the chip at higher frequencies for more performance compared to the 14 nanometer process of existing Vega.
As indicated by AMD during Computex, the 7 nanometer Vega is a product targeted at High Performance Compute (HPC) applications, with no plans to release it for gaming. As they clarified later, the promise of "7 nanometer for gamers" is for Navi, which follows the Vega architecture. It's even more surprising to see AOTS results for a non-gaming card - my guess is that someone was curious how well it would do in gaming.
Return to Keyword Browsing