News Posts matching "Windows Defender Application Guard"
Return to Keyword Browsing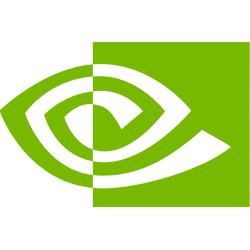 NVIDIA today released GeForce 416.34 WHQL "Game Ready" drivers. These drivers provide optimization for "Call of Duty: Black Ops 4" (retail), "Soulcaliber VI," and "GRIP." Among the fixed issues with this release are buggy shadows in "Player Unknown's Battlegrounds," some games launching to a black screen when DSR is enabled, a colorful shimmering line noticed in some games when playing full-screen with G-SYNC enabled, Surround display not being available from NVIDIA Control Panel with Edge browser running, and green screen display corruption on certain games with HDR enabled. Grab the drivers from the link below.
DOWNLOAD:
NVIDIA GeForce 416.34 WHQL
The change-log follows.
While Microsoft has been offering bug bounty incentives since at least 2012, Google has arguably been much more vocal in its bug bounty programs. The company recently increased the maximum payout in its bug bounty programs (mainly focused on Android) to a staggering $200,000, and now Microsoft is not only following suit - it's upping the game.
With the Windows Bounty Program, which Microsoft announced yesterday, the company is looking towards an increased incentive to security-hardening suggestions from tech-savvy users. This program will extend to all features of the Windows Insider Preview in addition to focus areas in Hyper-V, Mitigation bypass, Windows Defender Application Guard, and Microsoft Edge. And incentives starting at $500 and going all the way up to $250,000 are very, very respectful.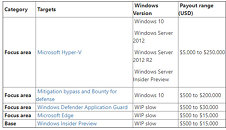 Return to Keyword Browsing