News Posts matching "XDR2"
Return to Keyword Browsing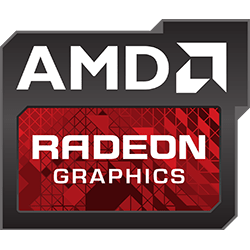 As early as in September, we heard
reports
of AMD toying with Rambus XDR2 memory on its next generation of high-performance GPUs. Apart from our own community's response, that news met with a wall of skepticism as it was deficient in plausibility. New reports from Chinese websites have raised the topic again with fresh rumors that AMD will attempt to implement XDR2 on some of its next-generation ultra-high end products after all. XDR2, according to Rambus, can transport twice the amount of data per clock as GDDR5.
Apparently AMD and Rambus have had much more cordial relations with each other, than other companies the latter engaged in patent disputes with. In 2006, AMD
settled
outstanding disputes with Rambus by willing to pay licensing costs for certain technologies claimed by Rambus, turning a leaf in the relations between the two. What Chinese sources are suggesting now, is that AMD will design its high-end GPU (codename: "Tahiti") in a way that will let it support both GDDR5 and XDR2. Certain higher-end SKUs based on Tahiti will use XDR2, while the slightly more cost-effective SKUs will use GDDR5.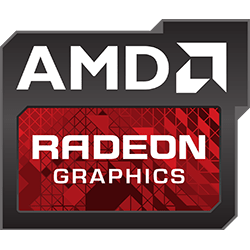 AMD's next-generation enthusiast graphics processor (GPU) is shaping up to be something more unique than expected. The GPU codenamed "Tahiti" is going to be bleeding-edge in terms of its feature-set. To begin with, there's talk that it will make use of PCI-Express Generation 3 (Gen 3) system bus, which will give it a mammoth 32 GB/s of system interface bandwidth. Next, Tahiti will use a number-crunching architecture that's a generation ahead of even the VLIW4 it released with Cayman. VLIW4 will make up for most of the HD 7000 series, but not the top-end Tahiti GPU, it will use what AMD is referring to as "CoreNext Architecture", which is expected to boost performance per square millimeter die area beyond even what VLIW4 manages.

The most recent piece of information is bound to shock and awe. Tahiti, it appears, will use the XDR2 memory interface. XDR2 is an ultra-high bandwidth and power-efficient memory bus that's competitive with GDDR5, maintained by Rambus, which is claimed by it to be a generation ahead of GDDR5. It's not like XDR2 will be exotic to AIBs, the XDR architecture is used in game consoles where the high-bandwidth offsets low memory capacity by allowing quick streaming of texture data. Rambus licenses XDR memory chip manufacture to notable high-volume vendors. Nordic Hardware compiled data from various unreliable sources to sketch out what Radeon HD 7900 series could look like.
Rambus Inc., one of the world's premier technology licensing companies specializing in high-speed memory architectures, today showcased a silicon demonstration of a complete XDR memory system running at data rates up to 7.2Gbps with superior power efficiency. This silicon demonstration consists of Elpida's recently-announced 1Gb XDR DRAM device and an XIO memory controller transmitting realistic data patterns. The XIO memory controller is up to 3.5 times more power efficient than a GDDR5 controller, and the total memory system can provide up to two times more bandwidth than GDDR5 at equivalent power. In addition, the XIO memory controller demonstrated bi-modal operation with support for both XDR DRAM as well as next-generation XDR2 DRAM.

"Future graphics and multi-core processors require significantly higher memory performance under extremely challenging power and thermal constraints," said Martin Scott, senior vice president of Research and Technology Development at Rambus. "This technology demonstration highlights the outstanding power efficiency of the XDR and XDR2 memory architectures at performance levels from 3.2 to 7.2Gbps with scalability to well over 10Gbps."
Return to Keyword Browsing