News Posts matching #Zen 4
Return to Keyword Browsing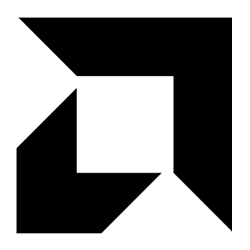 AMD updated its technology roadmaps to reflect a 2020 launch window for its upcoming CPU and graphics architectures, "Zen 3" and RDNA2. The two will be based on 7 nm+ , which is AMD-speak for the 7 nanometer EUV silicon fabrication process at TSMC, that promises a significant
20 percent increase
in transistor-densities, giving AMD high transistor budgets and more clock-speed headroom. The roadmap slides however hint that unlike the "Zen 2" and RDNA simultaneous launch on 7th July 2019, the next-generation launches may not be simultaneous.
The slide for CPU microarchitecture states that the design phase of "Zen 3" is complete, and that the microarchitecture team has already moved on to develop "Zen 4." This means AMD is now developing products that implement "Zen 3." On the other hand, RDNA2 is still in design phase. The crude x-axis on both slides that denotes year of expected shipping, too appears to suggest that "Zen 3" based products will precede RDNA2 based ones. "Zen 3" will be AMD's first response to Intel's "Comet Lake-S" or even "Ice Lake-S," if the latter comes to fruition before Computex 2020. In the run up to RDNA2, AMD will scale up RDNA a notch larger with the "Navi 12" silicon to compete with graphics cards based on NVIDIA's "TU104" silicon. "Zen 2" will receive product stack additions in the form of a new 16-core Ryzen 9-series chip later this month, and the 3rd generation Ryzen Threadripper family.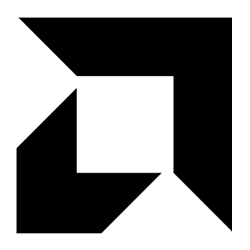 AMD in its 2nd generation EPYC processor launch event announced that it has completed the design phase of its next-generation "Zen 3" CPU microarchitecture, and is currently working on its successor, the "Zen 4." AMD debuted its "Zen 2" microarchitecture with the client-segment 3rd generation Ryzen desktop processor family, it made its enterprise debut with the 2nd generation EPYC. This is the first x86 CPU microarchitecture designed for the 7 nanometer silicon fabrication process, and is being built on a 7 nm DUV (deep ultraviolet) node at TSMC. It brings about double-digit percentage IPC improvements over "Zen+."
The "Zen 3" microarchitecture is designed for the next big process technology change within 7 nm, EUV (extreme ultraviolet), which allows
significant increases
in transistor densities, and could facilitate big improvements in energy-efficiency that could be leveraged to increase clock-speeds and performance. It could also feature new ISA instruction-sets. With "Zen 3" passing design phase, AMD will work on prototyping and testing it. The first "Zen 3" products could debut in 2020. "Zen 4" is being designed for a different era.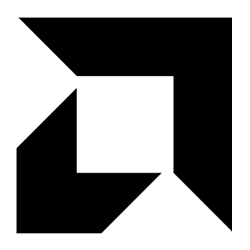 AMD invited TechPowerUp to their launch event and editor's day coverage of Zen 2 EPYC processors based on the 7 nm process. The event was a day-long affair which included product demos and tours, and capped off with an official launch presentation which we are able to share with you live as the event goes on. Zen 2 with the Ryzen 3000-series processors ushered in a lot of excitement, and for good reason too
as our own reviews show
, but questions remained on how the platform would scale to the other end of the market. We already knew, for example, that AMD secured many contracts based on their first-generation EPYC processors, and no doubt the IPC increase and expected increased core count would cause similar, if not higher, interest here. We also expect to know shortly about the various SKUs and pricing involved, and also if AMD wants to shed more light on the future of the Threadripper processor family. Read below, and continue past the break, for our live coverage.
21:00 UTC
: Lisa Su is on the stage at the Palace of Fine Arts events venue in San Francisco to present AMD's latest developments on EPYC for datacenters, using the Zen 2 microarchitecture.
21:10 UTC
: AMD focuses not just on delivering a single chip, but it's goal is to deliver a complete solution for the enterprise.
Return to Keyword Browsing