This is our last Cebit Report, Day 5. This time we cover the video card manufacturers Club3D and Sapphire.
Read our previous coverage here:
Day 1
,
Day 2
,
Day 3
and
Day 4
.
Club3D
This is one of the very few X800 All-In-Wonder cards we could spot at Cebit.
Club3D chose a completely different name for their product this time: Zap TV4400.
This is a product geared towards the home entertainment user and consists of an ATI X800 All-In-Wonder (16 Pipelines, 256 MB GDDR3, 500 Mhz / 500 Mhz) and ATI's Remote Wonder 2 PC remote.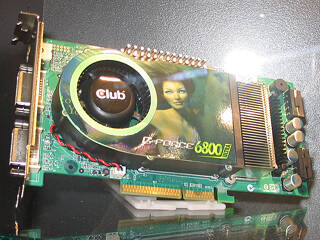 Club3D does both ATI and NVIDIA. Here they show us their NVIDIA 6800 Ultra and emphasize that, compared to many other manufacturers, they do have stock of it.