Introduction
Cooler Master recently released two new gaming headsets. They're called the MH751 and MH752 and have one major point of differentiation: While the MH751 is analogue and relies on your integrated sound card to produce and record sound, the MH752 comes with its own sound card and offers USB connectivity. The latter is a great feature to have if your built-in sound card is of poor quality and causes issues with the microphone quality of any headset you connect to it (buzzing, static noise and such). In this review, we'll focus on the MH752 and attempt to answer the question of whether it is worth the extra $20 over the analogue MH751.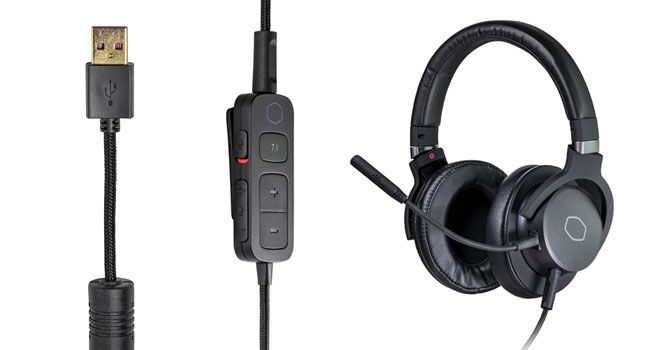 The Cooler Master MH752 is an aesthetically unassuming gaming headset, which comes as a breath of fresh air in the gaming headset market crowded with models with wild designs, RGB lighting systems, and similar shenanigans. According to the manufacturer, the goal was to offer a headset that has good audio and microphone performance and is comfortable to wear for extended periods of time—nothing more, nothing less. Even though this is essentially a USB headset, the MH752 can also be connected to consoles and mobile devices through its 3.5-millimeter plug (4-pole TRRS). Cooler Master covered its bases in that regard.
There's no official confirmation, but it appears to me as though this headset came to life by rebranding and adding a detachable microphone to the Takstar Pro 82 headphones, which are known as good and inexpensive studio monitors. Nothing wrong with that approach at all—the Takstar Pro 82 headphones have already proven themselves as detailed and superbly comfortable, so it makes sense to use them as a basis for a gaming headset.
Specifications
40-mm dynamic drivers (neodymium magnet)
26 Ω impedance
20-20,000 Hz frequency response (specified by the manufacturer)
Closed-back, over-ear design
Detachable omnidirectional microphone
In-line remote control with volume dial and microphone mute switch
1.5 m braided 3.5-mm audio cable (TRRS) + 1.5 m braided USB cable
Weight: 250 g