Introduction
We would like to thank Corsair for supplying the review sample.
The new AX model comes in capacities of 1000 W and 850 W. Both units are manufactured by Seasonic, and the AX1000 is significant because there hasn't been another AXi model of similar capacity. The AX850 even exists—we don't know for how much longer, though—next to the
AX860i
, which counts many years in production. The latter features a digital design, but is "only" Platinum-rated, while the AX850 is 80 PLUS Titanium and even Cybenetics ETA-A+ certified, which is even harder to get than the Titanium rating.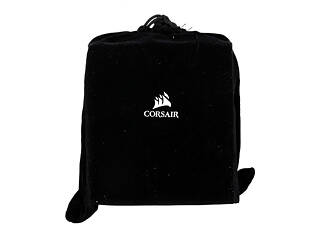 The AX1000 will be today's review subject. This unit is based on the topnotch Seasonic Prime platform, so we expect the same stellar performance in all areas. It is of course fully modular and features a semi-passive operation, which can be deactivated should users want the fan to operate constantly. On a side note, you should toggle off semi-passive mode if the unit's fan is facing downward or sideways because the hot air will otherwise be trapped inside.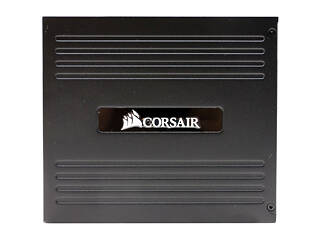 Specifications
Corsair AX1000 Features & Specs
Max. DC Output
1000 W
PFC
Active PFC
Efficiency
ETA-A+ (91-94%) & 80 PLUS Titanium
Noise
LAMBDA-A (20-25 dB[A])
Modular
✓
Intel C6/C7 Power State Support
✓
Operating Temperature
0 °C - 50 °C
Protections
Over Voltage Protection
Under Voltage Protection
Over Power Protection
Over Temperature Protection
Over Current Protection
Short Circuit Protection
Cooling
135 mm Fluid Dynamic Bearing Fan (HA13525M12F-Z)
Semi-passive Operation
✓ (selectable)
Dimensions
152 mm (W) x 87 mm (H) x 172 mm (D)
Weight
2.06 kg
Compliance
ATX12V v2.31, EPS 2.92
Warranty
10 years
Price at Time of Review (excl. VAT)
$239.99
The AX1000 has the Cybenetics LAMBDA-A noise certification, which is a measure of its noise output, in addition to the highly regarded ETA-A+ efficiency certification. At ten years, the provided warranty is extremely long, although Seasonic raised the bar even higher by providing twelve years for its Prime models. Finally, while expensive, the AX1000 still costs less than the similar Seasonic Prime Ultra 1000 W Titanium.
Corsair AX1000 Power Specs
Rail
3.3V
5V
12V
5VSB
-12V
Max. Power
25 A
25 A
83 A
3 A
0.3 A
125W
996 W
15 W
3.6 W
Total Max. Power
1000 W
Cables and Connectors
Modular Cables
Description
Cable Count
Connector Count (Total)
Gauge
In Cable Capacitors
ATX connector 20+4 pin (610 mm)
1
1
16-20AWG
Yes
4+4 pin EPS12V (650 mm)
2
2
18AWG
Yes
6+2 pin PCIe (670 mm+100 mm)
4
8
16-18AWG
Yes
SATA (460 mm+110 mm+110 mm+110 mm)
4
16
18AWG
No
4 pin Molex (450 mm+100 mm+100 mm+100 mm)
2
8
18AWG
No
FDD Adapter (110 mm)
1
1
22AWG
No
AC Power Cord (1400 mm) - C13 coupler
1
1
14AWG
-
Connectivity is aplenty and includes two EPS and eight PCIe connectors. The 16x SATA connectors allow for a ton of drives, and the eight 4-pin Molex connectors easily cover all peripheral components, like water-cooling pumps, fans, etc. The major complaint here is the short distance between peripheral connectors as these should ideally be 150 mm apart. Lastly, some cables come with in-line caps for better ripple suppression. Unfortunately, those caps make the cables bulky and difficult to work with during installation.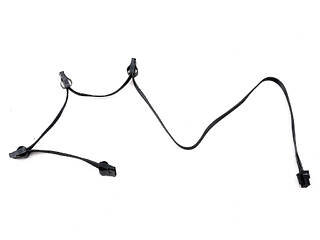 Component Analysis
Corsair AX1000 Parts Description
General Data
Manufacturer (OEM)
Seasonic
Platform Model
Prime
Primary Side
Transient Filter
6x Y caps, 3x X caps, 2x CM chokes, 1x MOV
Bridge Rectifier(s)
2x Vishay LVB2560 (600 V, 25 A @ 105 °C)
Inrush Current Protection
NTC Thermistor & Relay
APFC MOSFETs
2x Infineon IPP60C7099 (650 V, 14 A @ 100 °C, 0.099 Ohm)
APFC Boost Diode
1x STPSC10H065D (600 V, 10 A @ 135 °C)
Hold-up Cap(s)

1x Hitachi (400 V, 470 uF, 2,000 h @ 105 °C HU series), 1x Hitachi (400 V, 820 uF, 2,000 h @ 105 °C HU series)

Main Switchers
4x Infineon IPP50R140CP (550 V, 15 A @ 100 °C, 0.14 Ohm)
Drivers For Main Switchers
2x Silicon Labs Si8230BD
APFC Controller
ON Semiconductor NPC1654
Switching Controller
Champion CM6901
Topology
Primary side: Full Bridge & LLC resonant converter
Secondary side: Synchronous Rectification & DC-DC converters
Secondary Side
+12V
6x Nexperia PSMN1R0-40YLD (40 V, 280 A @ 25 °C, 1.4 mOhm)
5V & 3.3V
DC-DC Converters: 6x Infineon BSC0906NS (30 V, 40 A @ 100 °C, 4.5 mOhm)
PWM Controllers: APW7159
Filtering Capacitors
Electrolytics: Nippon Chemi-Con (105 °C, W), Nippon Chemi-Con (1 - 5,000 h lifetime @ 105 °C, KZE series), Nippon Chemi-Con (4 - 10,000 h lifetime @ 105 °C, KYB series), Nippon Chemi-Con (4 - 10,000 h lifetime @ 105°C, KY series), Rubycon (3 - 6,000 h lifetime @ 105 °C, YXG series), Nichicon (5 - 6,000 h lifetime @ 105 °C, HV series)
Polymers: FPCAP, Nippon Chemi-Con
Supervisor IC
Weltrend WT7527V (OVP, UVP, OCP, SCP, PG) & AS393M
Fan Model
Hong Hua HA13525M12F-Z (135 mm, 12 V, 0.36 A, 1800 RPM, fluid dynamic bearing)
5VSB Circuit
Rectifiers
STMicroelectronics STU6N65K3 (650 V, 3 A @ 100 °C, 1.3 Ohm), Infineon BSC0906NS (30 V, 40 A @ 100 °C, 4.5 mOhm)
Buck Converter
Leadtrend LD7750R
-12V Circuit
Buck Converter
Lite-On LSP5523
The Seasonic Prime platform is considered among the best analogue platforms around, so Corsair did well to use it for their new AX models. Build quality is high, and the design is modern. The primary side utilizes a full bridge topology with an LLC resonant converter. The bulk caps are provided by Hitachi and of sufficient capacity for a hold-up time of over 17 ms.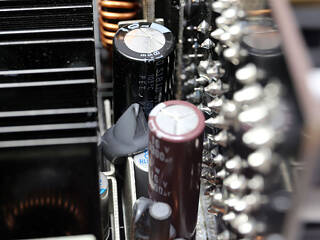 Six Nexperia FETs regulate the +12V rail on the secondary side, and the minor rails (5V and 3.3V) are generated through two voltage-regulation modules. All electrolytic filtering caps are of high quality, and a number of polymer caps are also used.
The cooling fan is provided by Hong Hua. Although I didn't notice anything wrong with the fan during my tests, I would prefer a Corsair fan, either the NR135P with a fluid dynamic bearing or the NR135L with a rifle bearing.