Introduction
We would like to thank Enermax for supplying the review sample.
Enermax also offers special TUF Gaming Alliance certified versions of the RevoBron models. In this review, we will take a look at the strongest member of the line with 700 W power output. Besides the cameo paintjob, the PSU comes bundled with three RGB fans and a Coolergenie intelligent, as Enermax calls it, fan controller. This is a mainstream unit meant for users who don't care all that much about efficiency, but still want a quite strong, branded power supply capable of coping with up to two graphics cards. In our opinion, though, everyone should make efficiency and their corresponding certifications an important point of consideration since the more efficient, the lower the carbon footprint, which is a factor when it comes to conserving our planet's valuable resources.
Nowadays, there aren't very many 80 PLUS Bronze units since manufacturing more efficient (80 PLUS Gold and ETA-A) platforms is much more affordable than it was a few years ago. Higher efficiency platforms waste less energy as heat, which reduces thermal loads and, consequently, lowers noise output. In other words, if you want a quiet PSU, you should look at the efficient ones first.
The bundle is rich, including the nice-looking RGB fans, a Coolergenie fan controller and the cables for their installation, fixing bolts, Velcro straps, 3M adhesive strips, and some paperwork.
Specifications
Enermax ERB700AWT Features & Specs
Max. DC Output:
700W
PFC:
Active PFC
Efficiency:
ETA-A- & 80 PLUS Bronze
Noise:
LAMBDA-S++
Modular:
✓ (Semi-modular)
Intel C6/C7 Power State Support:
✓
Operating Temperature:
0°C - 40°C
Protections:
Over Voltage Protection
Under Voltage Protection
Over Power Protection
Over Temperature Protection
Over Current Protection
Short Circuit Protection
Cooling:
120 mm Twister Bearing Fan (ED122512H-FD)
Semi-passive operation
✗
Dimensions:
152 mm (W) x 87 mm (H) x 142 mm (D)
Weight:
1.39 kg (3.06 lb)
Compliance:
ATX12V v2.31, EPS 2.92
Warranty:
3 years
Price at Time of Review (excl. VAT):
$99.99
There is no semi-passive operation, which is commonly absent in Bronze units, and the provided warranty looks short compared to the warranty periods other manufacturers provide, even in this mainstream category. Pricing is also increased comparatively, but this PSU includes many useful accessories.
Enermax ERB700AWT Power Specs
Rail
3.3V
5V
12V1
12V2
5VSB
-12V
Max. Power
22A
18A
35A
35A
2.5A
0.3A
130W
696W (58A)
12.5W
3.6W
Total Max. Power
700W
Cables and Connectors
Native Cables
Description
Cable Count
Connector Count (Total)
Gauge
In Cable Capacitors
ATX connector 20+4 pin (600 mm)
1
1
18AWG
Νο
4+4 pin EPS12V (710 mm)
1
1
18AWG
Νο
Modular Cables
6+2 pin PCIe (500 mm+150 mm)
2
4
18AWG
Νο
SATA (450 mm+150 mm+150 mm+150 mm)
2
8
18AWG
Νο
4-pin Molex (450 mm+150 mm+150 mm+150 mm)
1
4
18AWG
Νο
FDD Adapter (+105 mm)
1
1
20AWG
Νο
AC Power Cord (1400 mm) - C13 coupler
1
1
16AWG
-
Only the cables that will definitely be used (ATX and EPS) are native, with all others being modular. While enough connectors are available, it would be nice to see two EPS connectors. Finally, there are no in-cable caps for better ripple filtering, and at 150 mm, the distance between peripheral connectors is ideal.
Component Analysis
Enermax ERB700AWT Parts Description
General Data
Manufacturer (OEM)
CWT
Platform Model
CSB
PCB
PCB Single Layer
Primary Side
Transient Filter
4x Y caps, 2x X caps, 2x CM chokes, 1x MOV
Bridge Rectifier(s)
1x GBU1506 (600V, 15A @ 100°C)
Inrush Current Protection
NTC Thermistor
APFC MOSFETs
2x Champion GP28S50G (500 V, 28 A @ 150 °C, 0.125 Ohm)
APFC Boost Diode
1x CREE C3D06060A (600V, 6A @ 154°C)
Hold-up Cap(s)
2x Nichicon (400 V, 470 uF & 220 uF or 690 uF combined, 2000 h @ 105°C, GG series)
Main Switchers
2x Champion GP28S50G (500 V, 28 A @ 150 °C, 0.125 Ohm)
Combo APFC/PWM Controller
Champion CM6800TX & CM03X Green PFC controller
Topology
Primary side: Double Forward
Secondary side: Semi-Synchronous Rectification & DC-DC converters
Secondary Side
+12V
2x PFC PFR30L60CT (60V, 30A @ 50% duty cycle)
2x SG65N02P FETs
Driver for +12V FETs
Syncpower SP6019
5V & 3.3V
DC-DC Converters: 4x UBIQ QM3006D FETs (30V, 57A @ 100°C, 5.5mΩ)
PWM Controllers: 1x APW7159C
Filtering Capacitors
Electrolytics: Chemi-Con (4,000-10,000 h @ 105°C, KY series), Chemi-Con (1,000-5,000 h @ 105°C, KZE series)
Polymers: Chemi-Con
Supervisor IC
Sytronix ST9S429-PG14 (OCP [2x 12 V channels, OVP, UVP, PG)
Fan Model
ED122512H-FD (120 mm, 12 V, 0.35 A, Twister Bearing Fan)
5VSB Circuit
Rectifying Diode
Plain Diode
Standby PWM Controller
This is CWT's CSB platform. It offers a very good performance per dollar ratio and is an older platform with some modern features, like the DC-DC converters in the secondary side which regulate the minor rails.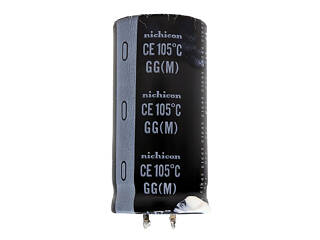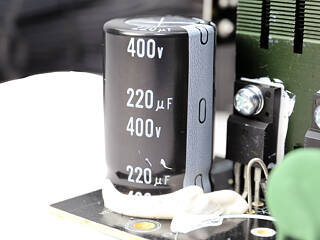 The bulk cap and filtering capacitors are of high quality since they are respectively provided by Nichicon and Chemi-Con. Besides electrolytic caps, several polymer ones are also used.
Soldering quality is decent.
The cooling fan uses a twister bearing that will last much longer than a sleeve bearing.