A Closer Look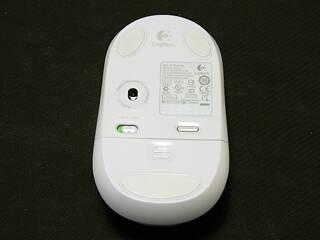 The first thing you may notice is the natural curve of the mouse and the two button which span across the entire cover and are not seperated. This is the same design you will find on many other Logitech mice like the high-end MX and VX series. The underside does not hold any real surprises at first sight.
The two buttons surround the light grey wheel. There is a small blue LED to let you know if the mouse has established a connection. It will blink while searching and go solid once it is connected to the notebook.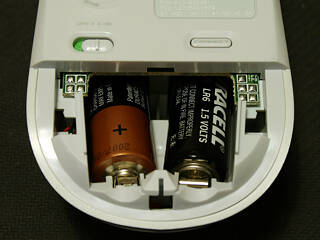 Upon closer inspection, the mouse has three noteworthy areas. The laser unit is not located in the middle but somewhat to the side. While this is not something you may worry about for normal office work and surfing, this is something some gamers do not like. A small power button gives you the option to turn off the V470 when not needed, to conserve battery life. To the right you will find a small connect button, which you need to press to pair the mouse with your notebook.