Introduction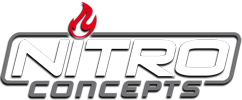 We would like to thank Caseking for supplying the review sample.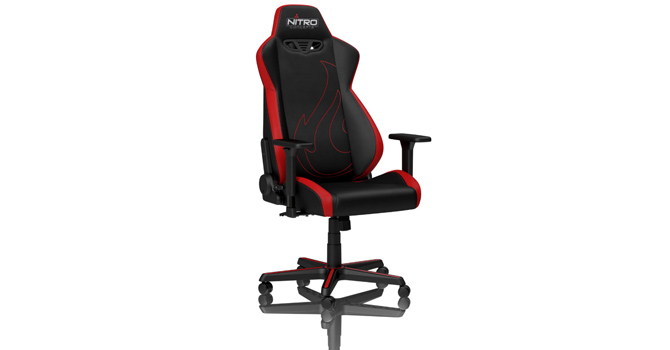 Nitro Concepts made its appearance in 2015 and has since introduced plenty of gaming chairs that won't empty your pockets. The German design team behind Nitro Concepts claims to have realized that gaming chairs can be of good quality while offering the anticipated comfort and costing less than high-priced top-end models. User feedback is also taken into consideration before the team starts designing a new chair with one goal in mind: a modern gaming chair that will cover the needs of any gamer. In this review, we set out to see if true or just another marketing statement.
The S300 EX Series uses a bucket-seat design and features the basic ergonomics any gaming chair with a reasonable price of $299.99 (€269.90) would. The cold foam upholstery is covered in soft PU (Polyurethane) available in four different color combinations. If one prefers something else, there is the
S300 line
covered in fabric and available in four additional color options. The steel frame and class-4 gas lift allow for the S300 EX to support anyone with a weight of up to 135 kg (297.62 lb).
Nitro Concepts S300 EX Series Features & Specifications

Main Color:

Black

Accent Color:

Inferno red

Stitching Color:

Inferno red

Logo Segment Color:

White/gunmetal gray/interno red

Upholstery Material:

Cold foam

Cover Material:

PU (artificial pleather)

Frame Material:

Steel

Width of Seat (total):

57 cm (22.44 ")

Width of Sitting Area (point of contact):

47 cm (18.50")

Depth of Seat (total):

56 cm (22.05")

Depth of Seat (point of contact):

47 cm (18.50")

Floor to Base:

48–61 cm (18.89–24.01")

Total Height (with base):

128–140 cm (50.39-55.11")

Width of Backrest (shoulder level):

53 cm (20.86")

Width of Backrest (contact level):

48 cm (18.89")

Width at the Lowest Point of Contact (pelvis level):

56 cm (22.05")

Height of Backrest:

87 cm (34.25")

Backrest Adjustability:

90°–135°

Armrests Adjustability:

Yes; 3D (front/back, right/left)

Distance Between Armrests:

49 cm (19.29 ")

Width of Armrests:

9.5 cm (3.74")

Depth of Armrests:

25,5 cm (10.04")

Height to Floor for Armrests:

69-82 cm (27.16–32.28")

Gas Lift:

Class 4

Tilt:

max. 14°

Adjustable Tilting Resistance:

45°

Maximum Weight (user):

135 Kg (297.62 lbs)

Base Material:

Nylon

Caster Size & Material:

50 mm Nylon/polyurethane coated

Neck & Lumbar Support Cushions:

Complimentary with cotton cover

Net Weight:

24.5 Kg (54.01 lbs)

Package Dimensions:

88 cm x 68 cm x 38 cm (34.26x26.77x14.96")

Color Availability:

4 (Carbon black, Inferno Red, Radiant White, Stealth Black)

Warranty:

2 years

Price at Time of Review (excluding VAT):

$299.99 (€269.90)