Introduction
I would like to thank PowerColor for providing the review sample.
PowerColor has made a name for itself with their extensive line-up of AMD based graphics cards. With every company searching to diversify their range of products and thus reducing their dependency on a single market, their introduction of the JustSling actually seems to be step in the right direction. While other brands have unsuccessfully tried to sell everything from cases to displays, the JustSling enters a new market, which is still evolving. This should give PowerColor the chance to establish itself in this area.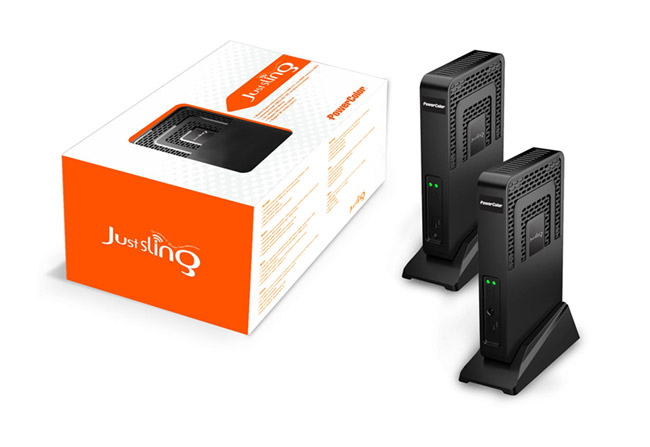 Initially the JustSling was simply called Sling, but due to trademark issues or worries, PowerColor has chosen to change the name slightly. The set consists of two base stations - one transmitter and one receiver.
What is Justsling?
JustSling will change the way you view entertainment in your home. With JustSling you'll be able to watch videos stored in your computer on almost any TV in your house. You'll also be able to view pictures and stream BluRay, DVD movies to multiple locations in your home. JustSling does all this automatically and wirelessly. Use JustSling as your gateway to wireless entertainment.
Features
Beams Digital content from HDMI source to HDTV
Uncompressed 1080p HD/3D, wireless transmission
No noticeable latency
Supports HID & IR remote control
Plug & Play