Introduction
We would like to thank Secretlab for supplying the review sample.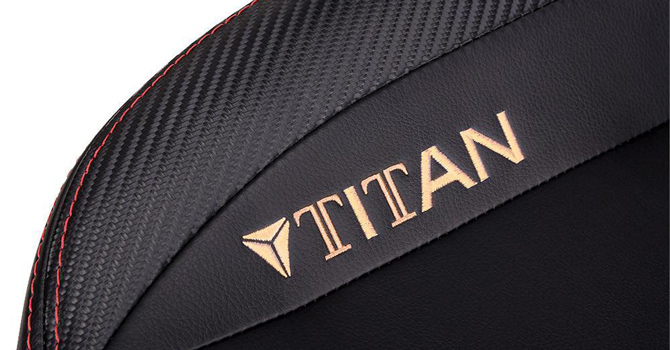 Lots of experts in the field joined forces to make Secretlab's first gaming and office chair available to the public in 2015. Secretlab was founded in Singapore, and its main purpose is to offer comfortable chairs made out of high-quality materials at a low cost. In order to be able to afford offering the best possible prices, products are sold over their website only, which circumvents intermediate sellers and any expenses incurred through those. The company is expanding globally and currently operates in the United States, Australia, Malaysia, and Southeast Asia. Even though only two years old, Secretlab is already offering a number of chairs featuring their approach.
Since the company's establishment, four models have been released - two of which are for larger users. The Omega and Omega Elite were the first chairs with the Throne V2 as a follow up. The Titan chair is Secretlab's latest addition. This chair's ergonomics are mostly those typical of most chairs currently on offer, though there is a slight twist to it that might very well make all the difference when trying this chair out. This is the first chair we will review that has its adjustable lumbar support integrated and is made out of polyurethane foam. For users of up to 130 kg (286.60 lb), the Titan's dimensions and way of construction also promise comfort and support for longer sessions after even extensive use. This chair is covered in select premium PU black upholstery with red stitching patterns and is made out of single and uncut high-density cold-cure molds.
Whether the Titan will offer more than other chairs currently on the market is something we will figure out as we move through this review.
Secretlab Titan Gaming Chair (Stealth)
Features & Specs
Model Color Name:
Stealth
Main Color:
Black
Stitching Color:
Black-Red
Logo Color:

Gold (embroidered)

Upholstery Thickness:
1.5 mm premium PU
Seat's Width:

55.88 cm (22")

Seat's Depth:

53.34 cm (2")

Seat's Base Height (from the floor):

36.83 - 45.72 cm (14.5"-18")

Backrest's Width (shoulder level):
58.42 cm (23")
Backrest's Length:
86.36 cm (34")
Adjustable Backrest:
85-165 degrees
Lumbar Support:
Build-in adjustable
Armrests Adjustable:

Yes - 4D (up/down, left/right, front/back, and swivel)
Armrest Pad's Size:
26.92 cm (10.6") L x 9.90 cm (3.9") W
Gas Lift:
Class 4
Mechanism Type:
Multi-tilt
Adjustable Tilting Resistance:

Yes

Rocking Mechanism:

Yes

Maximum Weight (user):

130 kg (286.60 lbs)

Base Material:

Reinforced aluminum

Casters-wheel Material:

60 mm caster/PU-coated

Package Dimensions:

85.09 cm x 79.12 cm x 36.83 cm
(33.5" x 28" x 14.5")

Gross Weight:
34.92 kg (77 lb)
Warranty:
2 years
Price at Time of Review (excl. VAT):
US$359