Introduction
We would like to thank Super Flower for supplying the review sample.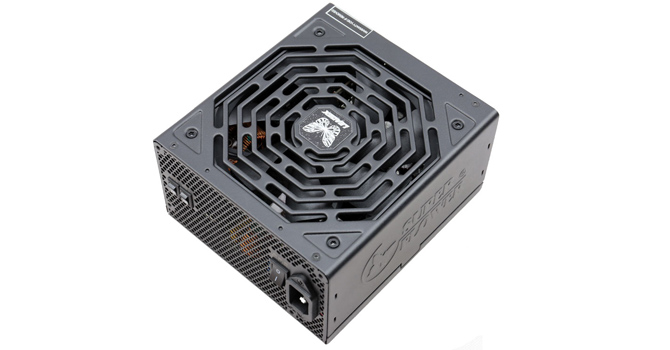 Super Flower's Leadex platform is very popular among PSU enthusiasts, and although it has been around for quite some time now, it is still highly competitive. With that said, Super Flower has decided that it was nigh time to renew it, so the Leadex II units were introduced, equipped with an upgraded platform featuring smaller dimensions and other improvements. The Leadex II family consists of five models which look to have variable capacities depending on their input voltage. True capacities actually remain the same, but the efficiency rating changes because input voltage is higher with 230 VAC than with 115 VAC input.
The PSU we will look at today is the Leadex II model with model number SF-750F14EG; it holds two 80 PLUS certifications. With 230 VAC input, it is 80 PLUS Gold EU certified at up to 750 W, and with 115 VAC input, it is 80 PLUS Gold certified with up to 650 W. This looks kind of confusing, and this is more of a marketing trick than an actual feature in our opinion. What you should keep in mind is that the SF-750F14EG can deliver 750 W with 115 VAC input; however, it won't deliver Gold-certified efficiency with 750 W.
The unit also has two new certifications next to the 80 PLUS Gold certification, which are based on a far more sophisticated methodology that not only measures efficiency but the PSU's overall noise output. Those certifications are ETA (efficiency) and LAMBDA (noise) and are provided by
Cybenetics
, a newly established company that is trying to break the monopoly of Ecova's 80 PLUS program.