Introduction
Team Group is a well-known Taiwanese memory and flash storage maker with a long history of catering to the needs of users from all over the globe. The Cardea Zero is based on the company's previous Cardea M.2 NVMe flash drive - the only difference between both is that the Cardea uses a red metal heatsink whereas the Cardea Zero uses a copper heatspreader.
As for the controller, Team Group opted for the Phison PS5007, which is a cost-effective solution. For flash, Team Group has picked Toshiba's 15 nm MLC NAND, which is long-term tested and readily available.
The Cardea Zero is available in capacities of 240 GB and 480 GB. Warranty is set to three years for these models.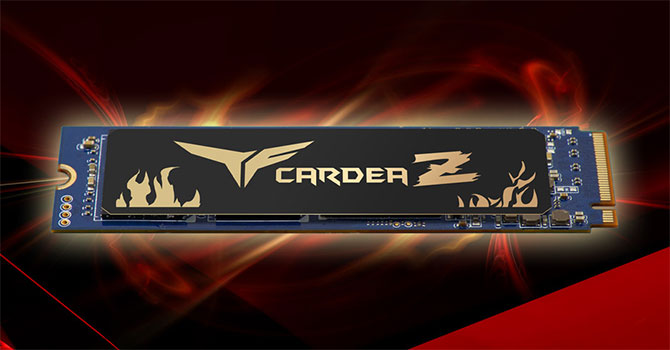 Specifications: Teamgroup Cardea Zero 240 GB
Brand:
Team Group
Model:
TM8FP2240G0C111/td>
Controller:
Phison PS5007
Flash Type:
Toshiba 15 nm, MLC
Endurance:
335 TB total bytes written
Form Factor:
M.2 2280
Capacity:
240 GB (223.6 GB usable)
16 GB additional overprovisioning
Interface:
PCIe Gen 3 x4, NVMe 1.2
Device ID:
TEAM M8FP2 240GB
Firmware:
E7FM04.C
Warranty:
3 years