Monday, July 29th 2013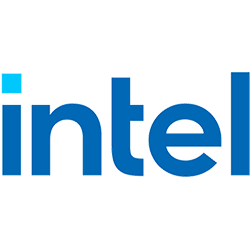 Intel is expected to unveil its Core "Broadwell" processor family in the second half of 2014. "Broadwell" is an optical shrink of "Haswell" to Intel's new 14 nanometer silicon fab process, with a few tweaks. It's being reported that the "Broadwell" silicon will make it to mobile (notebook) platforms before desktops. Within 2H 2014, a bulk of Intel's Core mobile processor lineup will be based on the silicon, including H-series (for desktop replacements and all-in-one desktops, BGA), U (for Ultrabooks), Y (for tablets), and QM/XM (for mainstream notebooks).
It's the common desktop plaform that's shortchanged by Intel. There won't be socketed Core "Broadwell" CPUs any time in 2014. They'll probably arrive in 2015, they probably won't. Instead, Intel has a "Haswell" platform refresh planned for 2014, which will see Intel roll out speed-bumped Core i5 and Core i7 parts based on existing "Haswell" silicon, and at existing price-points. To compensate, Intel is expected to roll out the Haswell-E HEDT (high-end desktop) platform in 2H 2014, which succeeds the upcoming Core i7 "Ivy Bridge-E" platform, and introduces DDR4 system memory support.
VR-Zone