Tuesday, September 10th 2013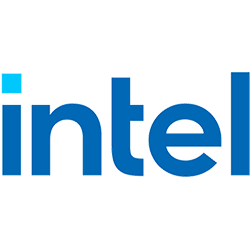 ORIGIN PC announces the availability of new Intel Core i7 Extreme and Intel Core 4th generation processors to their line of award-winning GENESIS, MILLENNIUM, and CHRONOS desktops. Dominate the competition with an unlocked, unleashed and uncompromised Intel processor inside your next ORIGIN PC desktop. With a killer combination of smart features including Intel Turbo Boost Technology 2.0, Intel Hyper-Threading Technology and ORIGIN PCs professional overclocking, the Intel Extreme Edition Core i7 processor is flexible and devastatingly powerful. It's the ultimate weapon when you demand unrivaled PC performance for gaming at its best. Experience the power you need to optimize your workflow and maximize productivity with the ultimate PC processor inside your next ORIGIN PC.
Intel Core i7 Extreme and 4th generation processors feature:
Increased Performance - Get unlocked performance for a better overclocking experience with extra power on demand and move effortlessly between multiple apps with Intel Hyper-Threading technology.
Efficient Performance -Intel's 22nm architecture provides more performance with less power consumption.
Professional ORIGIN PC Overclocking: Get the most performance out of your system by allowing ORIGIN PC's award winning system integrators to professionally overclock your supported CPU.
FREE Lifetime 24/7 Support: Every ORIGIN PC comes with industry leading Lifetime 24/7 Support based in the United States
"ORIGIN PC is always proud to be in the forefront by offering the latest and greatest processing technology from Intel." says Kevin Wasielewski, CEO/Co-Founder of ORIGIN PC. "The insane speed of Intel's Core i7 4th generation processors combined with ORIGIN PC's professional overclocking provides our customers the ability to create, play, and work faster than ever."
"Our new Intel Core i7 Extreme and Intel Core 4th generation processors raise the bar by delivering uncompromising, unlocked power and performance inside of ORIGIN PC's award-winning systems" said Brent McCray, Worldwide Enthusiast Marketing Manager of Intel. "ORIGIN PC continues to be a strategic launch partner of Intel and we're thrilled to power their amazing custom high-performance desktops with our latest processing technology."