Tuesday, January 7th 2014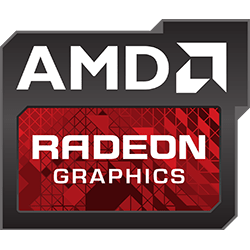 At CES, various display makers exhibited their gaming-grade monitors featuring NVIDIA G-Sync, a display fluidity technology that's an evolution of V-sync, which we've seen with our own eyes to make a tangible difference. AMD, at the back-room of its CES booth, demoed what various sources are calling "FreeSync," a competitive technology to G-Sync, but one that doesn't require specialized hardware, or licenses to the display makers. AMD didn't give out too many details into the finer-workings of FreeSync, but here's what we make of it.
FreeSync taps into a lesser known feature that AMD Radeon GPUs have had for the past three generations (i.e. since Radeon HD 5000 series), called dynamic refresh rates. The feature allows GPUs to spool down refresh rates to save power, without entailing a display re-initialization (the flicker that happens when a digital display is sent a signal with a new resolution and refresh rate), on supported displays. Dynamic refresh is reportedly also a proposed addition to VESA specifications, and some (if not most) display makers have implemented it. On displays that do, AMD Catalyst drivers already run dynamic refresh rates. For display makers, supporting the technology won't require buying licenses, or integrating specialized hardware into the displays.
According to AMD's Raja Koduri, the display controllers inside NVIDIA GPUs don't support dynamic refresh rates the way AMD's do, and hence NVIDIA had to deploy external hardware. Although the results of FreeSync will be close to those of G-Sync, NVIDIA's technology will have an edge with its output quality, because the two are implemented differently, and by that we don't just mean how the hardware is laid out on a flow-chart, although the goals for both technologies is the same - to make a display's refresh rate slave to the GPU's frame-rate, rather than the other way around (with V-Sync).
In AMD's implementation, VBLANK length (interval between two refresh cycles where the GPU isn't putting out "new" frames, a sort of placebo frames) is variable, and the driver has to speculate what VBLANK length to set for the next frame; whereas, in NVIDIA's implementation, the display holds onto a VBLANK until the next frame is received. In NVIDIA's implementation, the GPU sends out whatever frame-rate the hardware can manage, while the monitor handles the "sync" part. In AMD's the speculation involved in setting the right VBLANK length for the next frame could cause some software overhead for the host system. That overhead is transferred to the display in NVIDIA's implementation. We're looking forward to AMD's whitepaper on FreeSync. AMD holds the advantage when it comes to keeping costs down when implementing the technology. Display makers have to simply implement something that VESA is already deliberating over. The Toshiba laptops AMD used in its FreeSync demo at CES already do. Sources:
The TechReport
,
AnandTech