Sunday, April 22nd 2018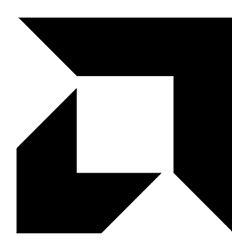 AMD has disclosed, via a pretty standard addition to their website, the existence of some ill-guarded secrets. The secrets in point are low-power variants of the company's 2000-series APUs, which come and join AMD's lineup with lowered TDPs to increased energy efficiency. The Ryzen 3 2200GE and Ryzen 5 2400GE slot right alongside their previously released counterparts, but have enjoyed some clock tuning (and likely some silicon binning as well) to bring their TDPs down from the 2200 and 2400's 65 W to only 35 W - an impressive feat considering there's no difference, at the execution unit level, on these silicon pieces.
The Ryzen 3 2200GE trots along with 4 Zen cores (sans SMT, so limited to four real threads) that run at a 3.2 GHz base frequency, with supported boosts of up to 3.6 GHz (compared to 3.5 and 3.7 GHz, respectively, on the 2200G variant). Its 8 Vega GPU cores run at 1100 MHz. The Ryzen 5 2400GE, however, enables SMT for a full eight threads, and features a 3.2 GHz base clock that can boost up to 3.8 GHz (3.6 GHz and 3.9 GHz respectively on its higher-power counterpart, the 2400G). The integrated graphics processing unit trots along at the same performance level as the 65 W unit, though, with its 11 Vega cores running at 1250 MHz. AMD looks to be cementing itself as the best option for a silent, respectable performance HTPC, bar none.
Tweakers.net