Thursday, June 21st 2018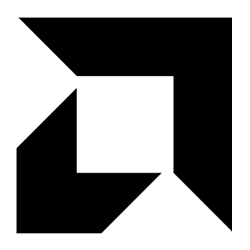 The guys over at PC Perspective conducted an interesting interview with AMD, during which a company representative talked about impending changes to AMD's FreeSync program. Essentially, the company found that there is some consumer confusion regarding what features exactly FreeSync 2 delivers over its first-gen counterpart. As such, they feel renaming the technology to FreeSync 2 HDR conveys the focus on the new feature-set: LFC (Low Framerate Compensation) and the FreeSync 2 HDR fast-lane for tone-mapping improvements.
The AMD representative further clarified what specs are required for a monitor to receive FreeSync 2 HDR certification: support for at least HDR600, coverage of 99 percent of BT.709 and 90 percent of the DCI P3 color spectrum. Also mentioned was a minimum response time, though the exact value remains unknown. An interesting point that can be gleaned from AMD's change, though, is that this one is more than just cosmetic: AMD's first FreeSync 2 certification program required displays to only be able to adhere to HDR400. There are
some examples of announced
, FreeSync 2 monitors that only support that standard (and others that
don't support even that but were certified all the same
), instead of the aforementioned HDR600 the company will apparently start enforcing alongside the renewed "FreeSync 2 HDR" program. Here's hoping for a stricter certification program from AMD in this regard, since HDR400 was a push in itself towards being true HDR (it isn't...) - and FreeSync 2 already has all the market support and recognition it needs to now start increasing its requirements for quality support instead of mainly quantity.
PC Perspective