Thursday, October 16th 2008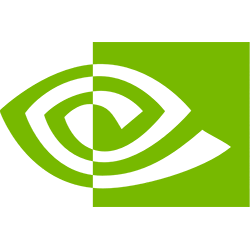 Picture this: DDR2 and DDR3 memory, Integrated GeForce 9400 GT graphics, and SLI, all rolled into one. Galaxy has announced such a motherboard, that utilises a special variant of the NVIDIA MCP7A core logic, the MCP7A-D SLI. Galaxy is ready with its fleet of MCP7A-series motherboards. It has released three models based on this chipset, two of which, offer integrated graphics and SLI. When in SLI mode, 16 PCI-Express lanes are split into dual x8 lanes for both the graphics cards.
There is an upscale version that sports 100% sold capacitor design, and 8-channel audio and DVI + D-Sub output, while a lite version sports solid capacitors on the VRM area, and 6-channel audio. Both motherboards sport active cooling for the chipset, with a fan blowing air on the horizontal plane of the cooler. Both motherboards provide an HDMI port, support DDR2 and DDR3 memory, support Hybrid SLI and GeForce Boost technologies, and provides as many as eight SATA II ports on board. There is a third m-ATX board, that is an entry-level offering. It uses the MCP7A-S core, nForce 730i chipset and embeds a GeForce 9300-class IGP. It supports DDR2 memory, and provides six SATA II ports on board. Galaxy is yet to announce pricing and release dates.
Expreview