News Posts matching #970 EVO
Return to Keyword Browsing
Put your hands together for Kevin from Connecticut, USA. The Winner of TechPowerUp and Digital Storm Lynx Gaming Desktop Giveaway, Kevin will soon receive a swanky, brand-new Digital Storm Lynx gaming desktop, configured with an Intel Core i7-9700K 8-core processor, NVIDIA GeForce RTX 2070 graphics, 16 GB of dual-channel DDR4-3200 memory, a 500 GB Samsung 970 EVO NVMe SSD, a Corsair-made 750W PSU, and a custom case with RGB LED lighting, all put together by the craftsmen at Digital Storm, our favorite gaming PC vendor for those who want a really fast PC really fast. We here at TechPowerUp wish Kevin his most glorious gaming moments as the Digital Storm Lynx sits at the heart of his battle station.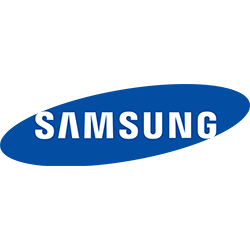 Samsung continues to outpace all competition in the SSD market - which it has basically cornered, at least in enthusisasts' minds, when it comes to performance and reliability. In a bid to strengthen their grip, Samsung have decided to introduce their 970 EVO and 970 PRO SSDs with lower pricing than previously announced. This reduced pricing across the entire capacity catalog is sure to bring the heat to other, competing solutions in the market, and make Samsung's options - which now count with a 5 year warranty - all the more appealing.

The new pricing will see Samsung's 970 EVO, for example, going for $109.99 in its 250 GB form; $199 for 500 GB; $399 for its 1 TB capacity; and $799 in its ultimate, 2 TB form. These prices place it in an extremely competitive light with Intel's 760p, for example ($116.25, $215.45, $399.99 and $1730.01, respectively) and WD's in-house WD Black ($119.99, $234.24 and $449.99 for the 1 TB version). The 970 PRO, the best-performing SSD, will apparently be available from $249.99 (500 GB) and $499.99 (1 TB). Samsung essentially lowered pricing against its previous generation 960 EVO and 960 PRO, while delivering (virtually) across-the-board improvements.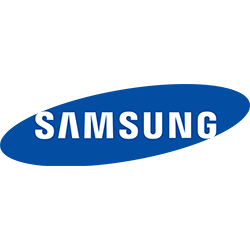 Samsung Electronics, today introduced the Samsung 970 PRO and EVO, the third generation of its industry-leading consumer solid state drive (SSD) lineup. Having led the market with the first consumer-focused NVMe SSD in 2015, Samsung continues to push the performance barriers with this latest generation of SSDs that are built for tech enthusiasts and professionals so that they can enjoy higher bandwidth for intensive workloads on PCs and workstations.

"Samsung has led the NVMe SSD industry since its inception, and the company continues to define the latest standards of consumer storage with unprecedented performance of the 970 PRO and EVO SSDs," said Un-Soo Kim, senior vice president of Brand Product Marketing, Memory Business at Samsung Electronics. "The 970 series sets a new bar in all aspects for the NVMe SSD market with groundbreaking performance, superior reliability and best-in-class capacity."
Return to Keyword Browsing