News Posts matching #PC Exclusive
Return to Keyword Browsing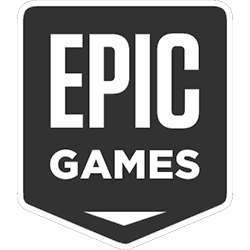 Control is one of the better single player releases of this year already, and has been enough of a success for Remedy and 505 Games to launch a content roadmap stretching all the way to 2020. The game is being served on PC exclusively through the EPIC Games Store, which, besides offering developers higher revenues than Steam, has also launched an all-out campaign to secure high-profile exclusives such as Control and Metro: Exodus (even if some of them are timed exclusives).

Now, an Italian earnings report from 505 games highlights that the developers received a lump, $10.5 million upfront from EPIC; according to the report, "Revenue comes from the computer version of Control (...) The game was released on August 27 but the structure of the marketplace who requested the PC exclusivity has made possible to gain the revenue starting from this quarter." It appears EPIC is offering a safety net for developers in exchange for the exclusivity deals, paying upfront the amount of revenue developers expect to receive from the games' sales throughout the PC platform. In this case, the $10.5 million correspond to a total of 200,000 individual sales of Control. Until that number is achieved, EPIC keeps the full revenue from every sale. Any units sold starting from 200,000, and the revenue is split between the developer and EPIC. It's a win-win, really: EPIC gets more and more traction and publicity on its store, and developers guarantee they get the minimum amount they'd expect to earn by selling the game across the full spectrum of PC marketplaces.
Creative Assembly is one of the biggest players in the RTS genre - a genre that is exclusive to our platform of choice. You do have leave out some outliers like Halo Wars - of which its second installment was indeed developed by Creative Assembly itself - and Command & Conquer 3, but those are the exceptions that prove the rule: the PC is the place to strategize.
Now, Creative Assembly has announced yet another iteration on their Total War series of game, which borrow from Civilization's "just one more turn" addictiveness. And this one is set on one of the most cherished IPs in gaming: the Warhammer universe. The first Total War: Warhammer was a poster child for DX 12 integration and performance improvements (at least on the AMD side of the equation). Total War: Warhammer II should also carry some of those optimizations with it, and the second installment in a planned trilogy of RTS titles on the receiving end of the Total War treatment.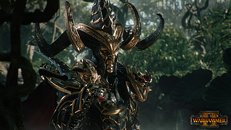 Return to Keyword Browsing