News Posts matching #Performance Maximizer
Return to Keyword Browsing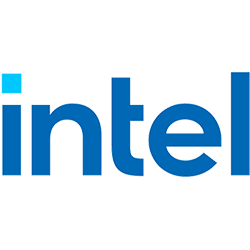 Intel today announced full details and availability for the new 9th Gen Intel Core i9-9900KS Special Edition processor. Delivering up to 5.00 GHz all-core turbo frequency out of the box for the ultimate gaming experience, the 9th Gen Intel Core i9-9900KS will be available beginning Oct. 30, with recommended customer price starting at $513. This special edition processor will be available for a limited time only and can be found at retailers worldwide.

"Intel has raised the bar for desktop gaming with the new 9th Gen Intel Core i9-9900KS Special Edition processor. Based on the 9th Gen Intel Core i9-9900K architecture, it's the world's best gaming desktop processor made even better and created specifically for extreme gamers who want the most performance possible. This processor demonstrates another innovation milestone for Intel, following last year's limited edition 8th Gen Intel Core i7-8086K," said Frank Soqui, Intel vice president and general manager of the Desktop, Workstation and Channel Group. The i9-9900KS processor is unlocked and boasts eight cores and 16 threads, up to 4.00 GHz base frequency, 127 W TDP, 16 MB Intel Smart Cache, and up to 40 platform PCIe lanes for gaming and overclocking.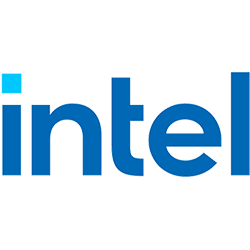 Intel has launched a software overclocking utility tool for their latest 9th Gen, unlocked CPUs that promises to take the guesswork and BIOS delving out of the overclocking equation. The Intel Performance Maximizer tries to do exactly what the name implies by automagically overclocking your unlocked (read, K-suffix CPU for unlocked multipliers) with no further user intervention needed. Intel describe this tool as the one that "(...) makes it easier than ever to dynamically custom-tune an unlocked Intel processor based upon its individual performance potential."

Intel says they will offer you a one-time, free CPU replacement in addition to your usual 3-year warranty on a company CPU, should anything wrong arise during this method of overclocking. Intel say's this is a way to maximize your CPU performance on a per-sample basis, so results may vary according to your CPU's thermal properties (as we know, some CPUs perform and overclock better than others due to slight variations in the manufacturing process). But if you don't want to get inside your BIOS for a dirty, hands-on approach, you can always use Intel's software, which has been released at a very conspicuous time indeed, considering AMD's Ryzen 3000 series release.
Return to Keyword Browsing