News Posts matching #Precision Boost 2
Return to Keyword Browsing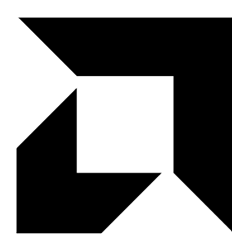 AMD today announced the availability of world's most powerful desktop processor, the 2nd Gen AMD Ryzen Threadripper 2990WX processor with 32 cores and 64 threads. Designed to power the ultimate computing experiences, 2nd Gen AMD Ryzen Threadripper processors are built using 12 nm "Zen+" x86 processor architecture and offer the most threads on any desktop processor with the flagship model delivering up to 53% greater performance than the competition's flagship model. Second Gen AMD Ryzen Threadripper processors support the most I/O, and are compatible with existing AMD X399 chipset motherboards via a simple BIOS update, offering builders a broad choice for designing the ultimate high-end desktop or workstation PC.
"We created Ryzen Threadripper processors because we saw an opportunity to deliver unheard-of levels of multithreaded computing for the demanding needs of creators, gamers, and PC enthusiasts in the HEDT market," said Jim Anderson, senior vice president and general manager, Computing and Graphics Business Group, AMD. "With the 2nd Gen processor family we took that challenge to a whole new level - delivering the biggest, most powerful desktop processor the world has ever seen."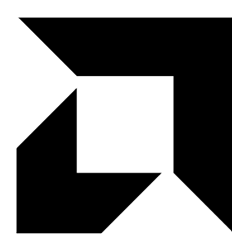 Lenovo put up an updated specs sheet of its ThinkCentre M725 small form-factor desktop, with more processor options. Notable additions to these include the upcoming AMD Ryzen 3 2300X and Ryzen 5 2500X quad-core socket AM4 processors. The two chips succeed the 1300X and 1500X, respectively, and are designed to capture sub-$150 price-points, competing with Intel's Core i3 "Coffee Lake" quad-core processor series. It's rumored that the 2300X could even be priced close to the $100-mark, making it competitive with the i3-8100, while the 2500X could be priced competitively with the i3-8300.
AMD is giving these quad-core chips all its innovations it can muster to make them competitive with Intel's chips - the two feature unlocked base-clock multipliers, Precision Boost (Intel's Core i3 chips lack Turbo Boost), and XFR 2.0, which automatically overclock beyond the max boost frequencies. You also get the latest Precision Boost 2.0 algorithm that ensures each of the four cores gets varying degrees of boost clocks. Based on the 12 nm "Pinnacle Ridge" die, the two chips feature a 2+2 CCX configuration. The 2300X has 4 MB of L3 cache enabled per CCX (8 MB total), while the 2500X gives you the full 8 MB per CCX L3 cache, for a total of 16 MB. TDP of both chips are rated at 65W, and AMD could bundle the Wraith Stealth cooler with the two.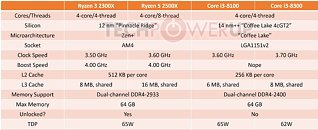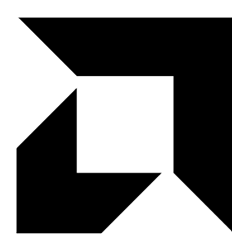 AMD on its YouTube channel shared a video where their Technical Marketing Manager, Robert Hallock, explains some of the new, fine-tuned technologies behind the new Ryzen 2000 series processors. We've already found in our very own reviews that AMD has done a great job with extracting maximum performance from their chips, almost invalidating the need for fine-tuning overclock - at least, when it comes to the processors' frequency (remember that AMD's Zen always improves the most when it comes to tweaking the system RAM speeds and timings).

XFR2 and Precision Boost 2 are the sort of technologies that almost make the point of an unlocked processor moot for the average user, but here's to AMD for keeping that option open - there's always LN2. And even if there isn't, there's something to be gained from going from a small, anemic, airflow-restricted case to an actual monstrosity packed with water cooling systems. AMD has made sure of that. You can check the AMD video after the break.
Return to Keyword Browsing