News Posts matching "Red Dragon"
Return to Keyword Browsing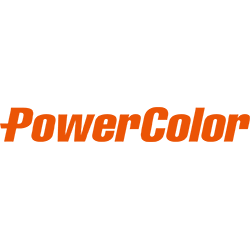 PowerColor, one of AMD's foremost AIB (Add-in-Board) partners, is preparing at least as many as five different SKUs based on the latest, upcoming AMD graphics chip. While AMD did say that initial availability of the new, shrunk-down Vega graphics card would be limited to base design models, it's clear that at least PowerColor wants to bring its years of R&D on cooling solutions to bear.

The product codes for PowerColor's in-development SKUs stand as AXVII 16GBHBM2-3DH (reference model), AXVII 16GBHBM2-2D2H (RedDragon Triple Fan), AXVII 16GBHBM2-2D2HD (RedDevil Triple Fan), AXVII 16GBHBM2-2D2H/OC (RedDragon Triple Fan OC, and AXVII 16GBHBM2-2D2HD/OC (RedDevil Triple Fan OC). Whether PowerColor is moving the fastest, has the best relations with AMD, or is just the one company whose beans have been spilled is uncertain for now, but you can expect other brands to join in on the SKU development, if they aren't doing so already (highly, highly doubtful at that).Update (30/01): A PowerColor representative on Reddit stated that the company is not planning to launch any custom-design Radeon VII in the immediate future. "We did clarify to the media, that at this moment we will only carry AMD reference design and at the moment we do not have custom model planned in the immediate future," they said. PowerColor didn't completely shut off the possibility of a "Red Devil" branded Radeon VII. "Obviously there's quite of you guys out there wanting our Red Devil series on the Vega VII and we will always consider the option. Just not at this point," the statement read.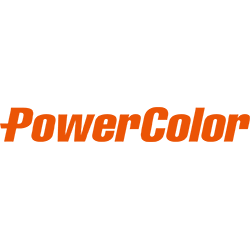 TUL has introduced the newest PowerColor Red Dragon RX Vega 56 8GB HBM2. This card complements the already successful Red Devil Vega cards offering a more valuable solution in an environment of rising prices without compromising performance, reliability, or cooling performance.

This card has a shorter PCB, mainly due to cooling efficiency. The Devil series has a much larger Cooling, which works amazingly well, but TUL wanted to have something more affordable yet having an extremely efficient cooling ability, which shortening the PCB helped to balance the lower cooling wattage dissipation compared to Devil card. In their testing, this card is the quietest card they've ever manage for Vega. It is powered by AMD's gaming VEGA architecture offering the blazing performance at the highest resolutions with uncompromised graphic details. PowerColor Red Dragon RX VEGA 56 features a GPU boost clock of 1478Mhz while clocking at 800Mhz on 8Gb 2048Bit of ultra energy efficient HBM2 memory.
Return to Keyword Browsing