News Posts matching "i5-8600K"
Return to Keyword Browsing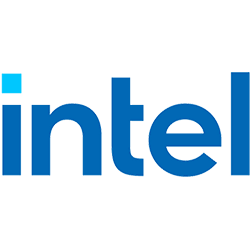 Intel could launch the first wave of 8th generation Core "Coffee Lake" desktop processors in the retail channel, on the 5th of October, 2017. It's also becoming ominous that with increasing core counts across the lineup, Intel is also raising prices by anywhere between 12.5 to 25 percent. For example, the Core i7-8700K, which logically succeeds the $339 Core i7-7700K, could be priced upwards of $400. The i5-8600K, which succeeds the $249 i5-7600K, could be priced a little over $300. One can expect similar price-hikes across the board for other Core i5 six-core and Core i3 quad-core SKUs.
The first wave of 8th generation Core "Coffee Lake" desktop processor launches could be limited to certain overclocker-specific Core i7 and Core i5 SKUs. It is also launching just one compatible motherboard chipset option with this first wave, the Z370 Express, which supports CPU overclocking. Among the SKUs to look out for, are the top-dog Core i7-8700K six-core processor with HyperThreading enabling 12 threads, 12 MB of L3 cache; and the Core i5-8600K, which is also a six-core part but lacks HyperThreading, and comes with 9 MB of L3 cache.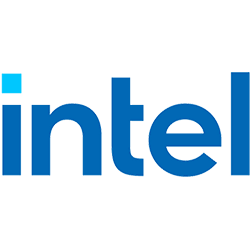 Ahead of their launch later this quarter, SiSoft SANDRA benchmarks of Intel 8th generation Core i7-8700K and Core i5-8400 six-core processors surfaced in benchmark databases, which were promptly compared to their predecessors by HotHardware. The results put to the test Intel's claims of "over 40 percent more performance" compared to the 7th generation Core processors, which the company made in its 8th Generation Core Launch Event presentation. A bulk of these performance increases are attributed to the increasing core-count over generation, which directly yields higher multi-threaded performance; while a small but significant portion of it is attributed to increases in single-threaded performance. Since the "Coffee Lake" micro-architecture is essentially a refresh of the "Skylake" architecture, single-threaded performance increases could be attributed to higher clock speeds.

The Core i7-8700K is the top-dog of the 8th generation Core mainstream-desktop processor family. This six-core chip was compared to the product it succeeds in Intel's MSDT product-stack, the quad-core Core i7-7700K. There is a 45 percent increase in performance, in the "processor arithmetic" test; and a 47 percent increase in the "processor multimedia" test. These two test-suites are multi-threaded, and hence benefit from the two added cores, which in turn add four additional logical CPUs, thanks to HyperThreading. "Processor cryptography" sees a 12 percent increase. The single-precision and double-precision "Scientific Analysis" tests, which again are multi-threaded, see 26 percent and 32 percent performance gains over the i7-7700K, respectively.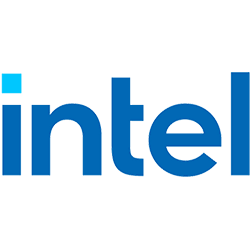 In what could be a decisive response from Intel towards AMD's recent Ryzen success and core count democratization, reports are making the rounds that Intel is preparing for a shakedown of sorts of its i7 and i5 CPU line-up under the upcoming Coffee Lake architecture. We recently saw (
and continue to see
) AMD deliver much more interesting propositions than Intel in a pure power/performance/core ratio. And Intel seems to know that its lineup is in dire need of revision, if it wants to stop its market dominant position from bleeding too much.
A report from Canard PC claims that Intel will thoroughly revise its CPU lineup for the Coffee Lake architecture, with an i7-8700K six-core, 12-thread processor being the top offering. This 8700K is reported to deliver its 12 threads at a 3.7 GHz base clock, and a 95 W TDP. These are comparable to AMD's Ryzen 5 1600X processor, which ships with the same six cores and 12 threads under the same TDP, though it has 100 MHz less in base clock speed. However, AMD's Ryzen 5 1600X does retail for about $249 - and you can go even lower to Ryzen 5 1600's $219 - which probably won't happen with Intel's top of the line i7 offering. A slight mention towards the Ryzen 7's 95 W TDP - the same as this reported i7 8700K - even though it has 2 more physical cores, and 4 extra threads.
Return to Keyword Browsing