Introduction
We would like to thank Arozzi for supplying the review sample.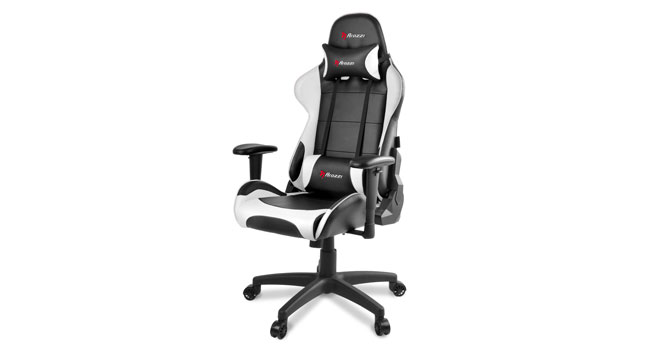 Arozzi is a Swedish company that was founded in 2013, four years ago. Since e-sport competitions were already well-known by then, Arozzi chairs were from the get-go designed to accommodate their participants, which makes their ergonomic design and comfort Arozzi's goal. After some years in the market, the company's products now also sport a refined aesthetic that takes its inspiration from the world of motorsports. The sports bucket seat and a variety of alterations based on this original design, along with a vast variety of color combinations and affordable prices, are what people will notice as they take a look at Arozzi's official website.
The first chair we got our hands on from Arozzi is the Verona V2, which comes in seven different color combinations and bears a basic ergonomic feature set with a typical sports-bucket-seat design, at an affordable $299. The Verona V2 features a metal frame to ensure it is robust enough to support large users and has a soft PU upholstery. The chair's backrest can fall back to 160 degrees and can support a body weight of up to 140 kg (309 lb) because of the metal frame. This chair's compact dimensions also make it a fine choice for tight gaming spots.
With a price tag under $300, we are looking forward to figuring out whether the Verona V2 will manage to meet our high standards. This will be our first entry-level chair for review, and we are, as such, anxious to see how the Verona V2 will compare to more expensive offerings.
Arozzi Verona V2
Features & Specs
Main Color:
white & black
Stitching Color:
black
Upholstery Material:

polyurethane (PU)

Frame Material:

lightweight metal

Frame Material's Thickness:

1.5 cm

Logo Color:

white & red

Seat's Width:
54 cm (21.3'')
Seat's Depth:

47 cm (18.5'')

Seat's Base Height (from the floor):

41.9-50 cm (16.5-19.7 '')

Width of Backrest (shoulder level):

55 cm (21.7 '')

Backrest's Height:

82 cm (32.3 '')

Lumbar & Neck Support:

yes (two pillows are provided)

Armrests Adjustable:
2D - Height adjustment only
Gas Lift:
Class 4
Adjustable Tilt:
yes
Rocking Mechanism:
yes
Maximum Weight (user):

140 kg (309 lb)
Base Material:

nylon composite

Gross Weight:
25.5 kg (56.2 lb)
Net weight:

22 kg (48.5 lb)

Package Dimensions:

86 x 69 x 35 cm (33.9 x 27.2 x 13.8 '')

Warranty:
2 years
Price at Time of Review (excl. VAT):
$299