Finished Looks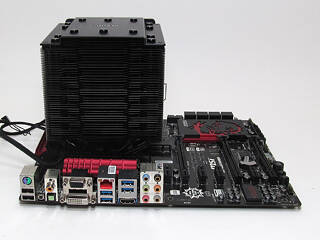 The be quiet! Dark Rock Pro 3 is a damn good-looking cooler because of its brushed aluminum top-plate, dark nickel-plated aluminum fins, heatpipe caps, and slick SilentWings fans – it is a true contender aesthetically.
The aluminum top plate has been revised and definitely looks better than on the Dark Rock Pro 2. Its smoother, sleeker design goes well with be quiet!'s logo.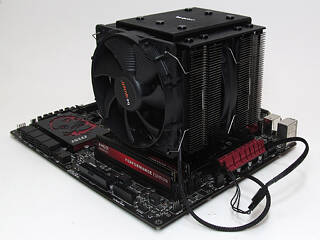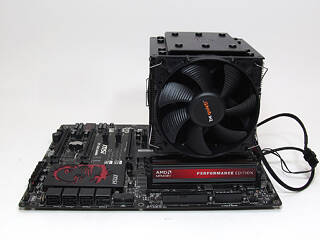 Clearance around the socket looks good. Users should easily be able to plug the EPS 8-pin connector in.
The Dark Rock Pro 3 is not going to turn heads when it comes to memory clearance as it actually covers all four DIMM slots, although the 120 mm fan on its front is adjustable, which leaves a bit more room for users that want to stick with standard-height memory for maximum compatibility. That said, it may also, depending on the configuration, block the top expansion slot. As such, problems may arise with large graphics cards. While the latter only applies to the first expansion slot if it is your primary PCIe x16 slot, it is something to keep in mind when considering the Dark Rock Pro 3.