Introduction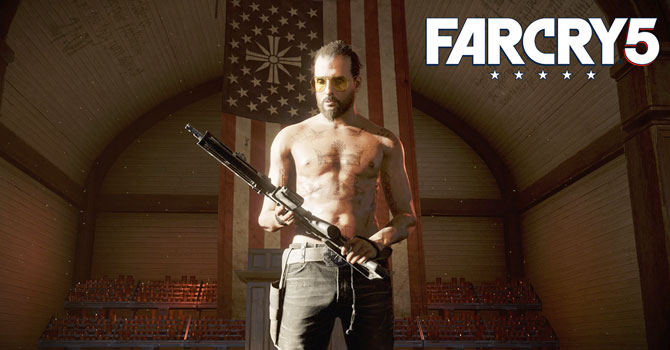 After quite some delay, "Far Cry 5" is finally here. The fifth installment in the smash-hit open-world single-player FPS franchise is the fourth since Ubisoft took over the brand completely, making Far Cry 2 a significantly different game from the original. The recurring theme has been that of you playing as a misfit protagonist stranded in an open-world ruled by a crazy satrap, be it the forgettable diamond smuggler from Far Cry 2, memorable drug lord from Far Cry 3, or dictator from Far Cry 4. The only way out is to take down the evil ruler.
In Far Cry 5, you find yourself stranded in Hope county, Montana, a state that doesn't have the national attention it needs. White supremacist cults fueled by religion and guns run amok. At the head of one such cult is preacher (and this game's kill target) Joseph Seed, heading Project at Eden's Gate. His congregation is made up of disgruntled veterans, junkies, or just cookie-cutter a-holes. A failed attempt by the government to arrest Seed only ends up polarizing the locals and the cult, who plan a resistance movement against the government, with you caught in between.
Far Cry 5 is based on the very latest version of Ubisoft's Dunia Engine. Its designers focused on crafting as beautiful a world of the great American outdoors as they could without leveraging DirectX 12. What this means is that the DirectX 11-based engine can take advantage of legacy multi-GPU solutions such as SLI and CrossFire. There's enough eye-candy on tap to make even the toughest graphics hardware break a sweat. Far Cry 5 is an AMD sponsored title, which means owners of Radeon graphics cards could be in for a treat.
In this performance review, we put Far Cry 5 through our selection of contemporary graphics cards backed by the latest optimized drivers on our VGA test system. We measure the game's performance across various screen resolutions, investigate VRAM usage, and even test the game's multi-core CPU performance scaling.