Introduction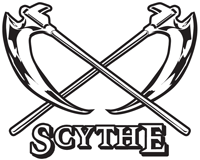 We would like to thank
Scythe
for supplying the review sample.
Most of you will wonder why Scythe chose such a strange product name for their new PSU series. Well, Scythe is a Japanese company so Chouriki (超力) is translated to "Super Power", in English a very appropriate name for a PSU, don't you think? The Chouriki 2 PSUs are classified into two sub-categories, the plain Chouriki 2 units that use a non-modular cabling design and the Chouriki 2 Plug-In that utilize a semi-modular design. Today we will test the Chouriki 2 850W Plug-In (SPCR2-850P here after).
The SPCR2-850P is 80 Plus Silver certified, equipped with a Scythe Kama FLEX fan with 1300 max RPM and 20.9 dBA noise output at this speed, has four PCIe connectors and unfortunately only one EPS connector and finally is backed up by five years warranty. Its look is extraordinary since it features a brushed metal finish which, will be either loved or hated by the users. Without a doubt one of the strongest points of this unit is its cooling fan, which thanks to the S-FDB bearing it uses, delivers silent operation along with long life (120,000 hours MTBF at 25°C).