Introduction
We would like to thank XPG for supplying the review sample.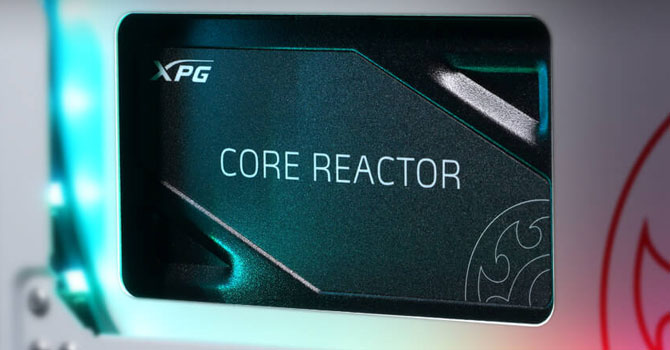 I already evaluated the
XPG Core Reactor with 750 W
, so it is nigh time to take a look at the strongest member of the line. These units are based on a Channel Well Technology (CWT) platform and are not only 80 PLUS Gold certified, but also have Cybenetics efficiency and noise badges. To be more specific, the Core Reactor 850 W meets their ETA-A and LAMBDA-A- rating requirements, which means it is efficient and very quiet overall.
The Core Reactor 850 is fully modular, and XPG mentions that only high-quality parts are used inside, including Japanese capacitors and a fluid dynamic bearing fan. Moreover, it has enough connectors to power a truly high-end system, although I would advice against fully utilizing all available EPS and both PCIe cables featuring two PCIe connectors each at the same time.
A definite asset is its extremely shallow depth of only 140 mm. This is PSU downsizing at its best since you have 850 W of power in a compact enclosure that will easily fit into any ATX case. This will also make installation easier as it helps make up for the stiff modular cables.
Specifications
XPG Core Reactor 850
Features & Specifications
Max. DC Output
850 W
PFC
Active PFC
Efficiency
80 PLUS Gold, ETA-A (89%–91%)
Noise
LAMBDA-A- (25–30 dBA)
Modular
Yes (fully)
Intel C6/C7 Power State Support
Yes
Operating temperature
0–50 °C
Protections
Over Voltage Protection
Under Voltage Protection
Over Power Protection
Over Temperature Protection
Over Current Protection
Short Circuit Protection
Cooling
120 mm fluid dynamic bearing fan (HA1225H12F-Z)
Semi-passive Operation
No
Dimensions (W x H x D)
150 mm x 85 mm x 140 mm
Weight
1.47 kg (3.24 lb)
Compliance
ATX12V v2.52, EPS 2.92
Warranty
10 years
Price at Time of Review (excl. VAT)
$149.99
XPG Core Reactor 850
Power Specifications
Rail
3.3 V
5 V
12 V
5 VSB
-12 V
Max. Power
22 A
22 A
70.8 A
3 A
0.3 A
120 W
850 W
15 W
3.6 W
Total Max. Power
850 W