Friday, November 26th 2010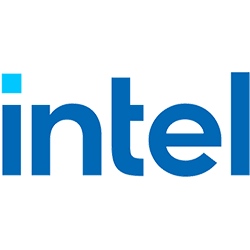 Back in August, a
report
with details sourced from ComputerBase.de was bang-on in tabling what the 2011 Intel Core processor lineup is going to look like. With a little over a month to go for the market release of these processors, fresh details emerged that reveal pricing and precise availability dates of each model. To begin with, 9th January is D-day for the socket LGA1155 platform, when one can expect a large wave of motherboards to reach stores, along with 10 new Core i5, Core i7 "Sandy Bridge" quad-core processors.
The quad-core lineup consists of 7 Core i5 models. Based on a Sandy Bridge derivative silicon, these processors differ from the Core i7 models in having no HyperThreading (4 cores/4 threads), and 25% of the L3 cache being disabled (set at 6 MB). The lineup overall is seeing a clock speed increase compared to current-generation "Lynnfield" processors. The Core i5 lineup also includes an overclocker-friendly "K" model, which features an unlocked BClk multipler. The fastest in the lineup is the Core i7 2600/2600K, which is clocked at 3.40 GHz. With the default BClk (base clock) of Sandy Bridge running at 100 MHz (compared to 133 MHz on Nehalem/Westmere), one can expect very high multiplier values. It should also be easier to calculate speeds and keep track of, for overclockers.
The pricing of these quad-core chips also seems to be very interesting. Things are pretty tight between the Core i5-2300 (2.80 GHz), and Core i5-2500K (3.30 GHz), with just a $39 gap between the two, but four models in all to choose from. The Core i7 parts are priced higher, at $297 for the i7-2600 and $317 for the i7-2600K.
The next big launch day is on 20th February, when Intel launches four dual-core processors in the Core i3 series. Quite interestingly, there are no dual-core Core i5 processors, and most of the Core i3 dual-core chips don't feature Turbo Boost technology, barring the fastest one, the Core i3-2390T. Then, a little later in February, the first LGA1155 Pentium Dual-Core processor, the G620T, will be launched. Some time later in Q2-2011, Intel will add three more Pentium models. Source:
Expreview