Monday, January 24th 2011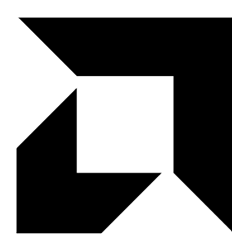 Close to two weeks ago,
reports
surfaced about AMD claiming that its upcoming "Zambezi" 8-core desktop processor based on the company's new Bulldozer architecture is expected to perform 50% faster than Intel's Core i7 and its own Phenom II X6 processors. The slide forming the basis for the older report surfaced, and it's a little more than a cumulative performance estimate.
Slide #14 from AMD's Desktop Client Solutions presentation to its industry partners reveals that the company went ahead and provided a breakdown on which kinds of applications exactly does its new 8-core chip perform better compared to present-generation processors. The breakdown provides an interesting insight on the architecture itself. To begin with, AMD's 8-core Bulldozer "Zambezi" processor is 1.5X (50%) faster overall compared to Intel Core i7 "Bloomfield" 950, and AMD Phenom II X6 1100T. Breaking down that graph, the processor performs similar to the other chips in media applications, but features huge gains in gaming and 3D rendering, which is where most of its gains are coming from.
To put this into perspective, games and 3D graphics applications, which still favour processors with higher clock speeds with lesser number of cores/threads to processors with lesser clock speeds and higher number of cores/threads, performing well on Bulldozer indicates that AMD is concentrating on higher performance per core, in other words, higher instructions per clock (IPC). The modular design of Bulldozer, perhaps, is contributing to high inter-core bandwidth, which helps 3D games that can do with lesser number of cores.
AMD described the Zambezi-powered "Scorpius" enthusiast desktop platform to have "the best graphics features and performance". A comparative table also reminds us that apart from the radical design, Bulldozer might benefit from a vastly upgraded SIMD instruction set compared to the previous generation. Bulldozer packs SSE 4.1, SSE 4.2, and AVX (Advanced Vector Extensions). With socket AM3+ motherboards already seeing the light of the day in pre-release photo shoots, AMD's new processor doesn't seem too far. Source:
DonanimHaber