Monday, March 21st 2011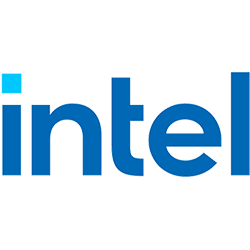 Intel's 320 series solid-state drives (SSDs) are on track for a March 28 launch. The silicon giant is on a bit of a spree with its SSD product launches over the past few weeks. Intel 320 series, also referred to as "Postville Refresh", succeeds the company's X25-V and X25-M series, consisting of SATA 3 Gb/s SSDs in the 2.5-inch form-factor. The drives achieve sequential read speeds of 250 MB/s, and write speeds of 170 MB/s; Up to 39,500 IOPS random 4 KB reads, and up to 23,000 IOPS random 4 KB writes.
The only major change here is the multi-level cell (MLC) NAND flash chips used inside, which are built on Intel's new 25 nm manufacturing process. Other new features include 128-bit AES data encryption, enhanced power-loss management, and up to 1.2 million hours MTBF. 320 series is available in 40 GB (US $109), 80 GB ($189), 120 GB ($239), 160 GB ($329), 300 GB ($569), and 600 GB ($1,119). With the 320 Series, Intel intends to target the business/office and mainstream markets, propagating SSDs to key high-volume segments.
Source:
VR-Zone