Friday, July 15th 2011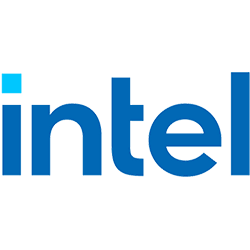 Intel's 320 Series SSD is the silicon giant's big push of SSD technology into homes and offices. The SATA 3 Gb/s compatible 2.5" SSDs offer generally good price per gigabyte by SSD standards, and is even backed by a
5 year warranty
after some customers were skeptical about the low NAND flash rewrite cycle capacity of the new 25 nm MLC NAND flash chips. Off late, several customers have been noting a bug in its firmware that drops capacity down to 8 MB, making data occupied on the rest of the capacity inaccessible. This bug came to be popularly known as the "8 MB bug".
Intel's Support Community boards have been piling up with complaints about this bug by users of 320 series. Then earlier this week, Intel's Non-Volatile Memory (NVM) Solutions Group acknowledged this bug. It asked customers to contactIntel representatives or Intel
customer support
, and said that it will provide an update when it has more information. In all likelihood, this is yet another case of buggy firmware by Intel, which haunted it through the 34 nm X25-M and some older SSDs.
Source:
TechSpot