Thursday, November 7th 2013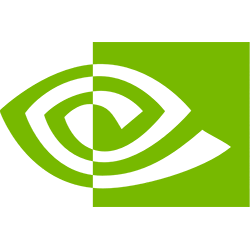 NVIDIA announced the market availability of its GeForce GTX 780 Ti graphics card. Based on the same "GK110" silicon as the GTX TITAN, the GTX 780 Ti features its full complement of 2,880 CUDA cores, 240 TMUs, 48 ROPs, and a 384-bit wide GDDR5 memory interface, holding 3 GB of memory. The core is clocked at 875 MHz, with a maximum GPU Boost frequency of 928 MHz; the the memory is clocked at a staggering 7.00 GHz (GDDR5-effective), at which the memory bandwidth is 336 GB/s.
The GeForce GTX 780 Ti is based on the same PCB and cooling solution as the GeForce GTX 780, draws power from a combination of 6-pin and 8-pin PCIe power connectors, features a PCI-Express 3.0 x16 bus interface, and a combination of two DVI, and one each of HDMI and DisplayPort connectors. The card is 4-way SLI capable. NVIDIA is pricing the GeForce GTX 780 Ti at US $699.99, about $150 pricier than the Radeon R9 290X, but close to $300 cheaper than the GTX TITAN. NVIDIA is also running a free-game scheme that will see buyers of the GTX 780 Ti get Steam keys for Assassin's Creed IV: Black Flag, Batman: Arkham Origins, and Splinter Cell: Blacklist; and a coupon that shaves up to $100 off an NVIDIA Shield purchase.
GeForce GTX 780 Ti review
.