Thursday, May 1st 2014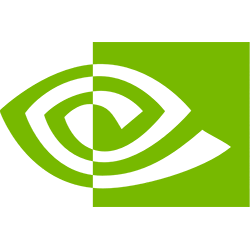 NVIDIA's GeForce GTX TITAN-Z missed the bus on its earlier 29th April, 2014 launch date, which was confirmed to the press by several retailers, forcing some AIC partners to content with paper-launches of cards bearing their brand. It turns out that the delay is going to be by just a little over a week. The GeForce GTX TITAN-Z is now expected to be available on the 8th of May, 2014. That will be when you'll be able to buy the US $3,000 graphics card off the shelf.
A dual-GPU graphics card based on a pair of 28 nm GK110 GPUs, the GTX TITAN-Z features a total of 5,760 CUDA cores (2,880 per GPU), 480 TMUs (240 per GPU), 96 ROPs (48 per GPU), and a total of 12 GB of GDDR5 memory, spread across two 384-bit wide memory interfaces. Although each of the two GPUs is configured identical to a GTX TITAN Black, it features lower clock speeds. The core is clocked at 705 MHz (889 MHz on the GTX TITAN Black), with GPU Boost frequencies of up to 876 MHz (up to 980 MHz on the GTX TITAN Black); while the memory remains at 7.00 GHz. The card draws power from a pair of 8-pin PCIe power connectors, and its maximum power draw is rated at 375W. It will be interesting to see how it stacks up against the Radeon R9 295X2 by AMD, which costs half as much, at $1,500.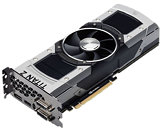 Source:
ComputerBase.de