Tuesday, May 6th 2014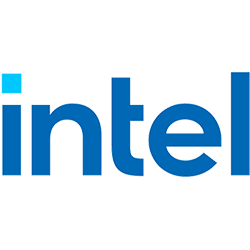 Intel Corporation and other companies today introduced a new lineup of Chrome devices, including the first designs using Intel Celeron processors based on the Bay Trail-M system-on-chip (SoC). A new class of Chromebooks based on the 4th generation Intel Core i3 processor were also unveiled. The announcements were made at a press conference in San Francisco hosted by Navin Shenoy, vice president and general manager of Intel Mobile Client Platforms Group and Caesar Sengupta, vice president, product management, Chrome OS at Google as well as representatives from Acer, ASUS, Dell, HP, Lenovo, LG Electronics USA and Toshiba.

"Intel has grown to become the No. 1 microprocessor in Chrome systems," said Shenoy. "We've been working on five generations of Chrome and after Google, Intel is the largest contributor to the Chromium OS. Intel chips are the first and only to support 64-bit Chrome OS. This deep history and investment combined with our stellar Bay Trail and Haswell SoCs mean Intel can offer the best performing devices at every price point in the Chrome category. When people are shopping for Chrome devices, they should look for Intel Inside."

"Intel has been a strong partner since the inception of Chromebooks," said Sengputa. "So it's exciting to see the continued innovation as evidenced by this new wave of Intel-based Chrome devices. With two of the three best-selling laptops on Amazon.com during the most recent holiday season, and now in nearly 10,000 schools, Chrome devices are providing to be a great computer for the way people work and live today."

Balance of Performance and Battery Life at Great Price
The new Chromebook devices powered by Intel's Celeron processors based on the Intel Bay Trail-M SoC deliver up to 11 hours of battery life and extend Intel architecture into a broad range of prices for power efficient laptops, convertibles, desktops and all-in-ones. They are fanless, quiet, thin, light, affordable and many are touch enabled. Shenoy highlighted six new devices launched today or coming soon that are based on these upgraded processors from Acer, ASUS, Lenovo and Toshiba.

Lenovo announced its first consumer Chromebooks, the N20 Chromebook and N20p Chromebook. These devices offer consumers a choice of two ways to enjoy the Chrome experience in a thin and light form factor with a set of comprehensive technologies. While the N20 provides the familiar comfort of a traditional laptop, the N20p Chromebook breaks the mold for Chromebooks with touch and its innovative multimode design, featuring laptop and stand modes. These additions complement Lenovo's existing Chromebook family based on the Celeron processor, including the ThinkPad 11e Chromebook and the ThinkPad YOGA 11e Chromebook, built with the needs of education customers in mind.

ASUS announced two new Chromebooks, the ASUS 11.6-inch C200 and ASUS 13.3-inch C300, which will begin shipping this summer. The devices are slim, sophisticated, and designed for both students and consumers constantly on the go.

Shenoy also unveiled the next-generation 2014 Chromebook from Acer. The new device will be equipped with the new Celeron processors based on the Bay Trail-M SoC and has a new thinner, lighter and quieter design. It will be available later this year.

For the first time, Intel wireless 802.11ac will be included in all updated Celeron Chromebooks, delivering state-of-the-art connectivity. This technology provides up to 3 times the throughput to serve the growing number of devices people have at home, at work and in the classroom.

Intel also previewed its Education Chromebook reference design, built on the company's education and design expertise. Intel customers can customize the reference design to reduce development time while accessing the latest technologies, education-specific features and software, all of which benefit student learning. Shenoy said the Intel-based education Chromebook will be available in the near future from a variety of customers.

New Class of Chromebook with Intel Core i3 Processor
For the performance hungry, Shenoy introduced a new class of Chromebooks based on the 4th generation Intel Core i3 processor, starting at $349. The most powerful OEM Chromebooks on the market1, Shenoy said the additional performance of Core i3 enables devices that are extremely responsive and smooth while surfing multiple tabs of content rich web pages. Web applications, Google Hangouts with multiple parties, and offline applications are noticeably snappy. Dell and Acer are the first to bring high-performance Chromebooks powered by the Intel Core i3 processor to market.

Dell announced the expansion of its Chrome-based offerings to include an additional configuration of the Dell Chromebook 11, now with Intel Core i3 processor. Since its launch, the Dell Chromebook 11 has been enthusiastically received, and deployed broadly in school districts across the US. Now, Dell is expanding its focus to meet the needs of its small and medium business customers who are evaluating current Chromebook offerings, but who require additional processing power and functionalities to meet their exacting business requirements. The new device will be available later this year.

Acer launched its new C720 Chromebook configuration with the 4th generation Core i3 processor. The system delivers a smoother and faster experience as compared to currently available configurations5. It will be available early in the back-to-school season for $349.99.

In other Chrome device news, HP announced the HP Chromebox will be available in US retail in June. The Chromebox is equipped with Intel Celeron processor based on the Haswell microarchitecture and can transform virtually any screen in your home into a Google Chrome PC, with Google Play, Google Drive, and all your favorite parts of the web.

Shenoy also announced local US retail availability of the award-winning LG Chromebase (model 22CV241), the first-ever all-in-one computer running Chrome OS and powered by an Intel processor based on the Haswell microarchitecture. Ideal for both personal and business use, the versatile computer is simple, fast and secure while vividly brilliant. The device previewed at the International CES 2014 will be available at a suggested price of $349 starting May 26 at Amazon, Fry's Electronics, Micro Center, Newegg and Tiger Direct. It comes with 100GB Google Drive, free for 2 years.

Earlier this year, Intel announced that it was manufacturing the world's first commercially available microprocessors with materials that come from smelters that have been validated as DRC conflict-free6. The new Intel Chrome devices are all powered by Intel's conflict-free microprocessors.