Monday, May 2nd 2016
That's right, the launch (or at least unveiling) of NVIDIA's next-generation "Pascal" architecture based GeForce GTX 1080 and GTX 1070 could be a lot sooner than the "early-June" date making rounds. According to sources with an invite to an event in Austin, Texas; NVIDIA could talk the money-making end of the "Pascal" architecture (GeForce products), on May 6th.
This is when NVIDIA will give the GTX 1080 and GTX 1070 at least a paper-launch. Availability of add-in card (AIC) partner branded cards, as well as reviews of the two cards, could still be slated for early-June. What's more, EA-DICE' "Battlefield 5" (working title) unveiling is scheduled around the same time. Could it be that NVIDIA could pull off something big? Think Battlefield 5 at 4K, with a single card?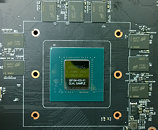 Source: WCCFTech