Tuesday, May 31st 2016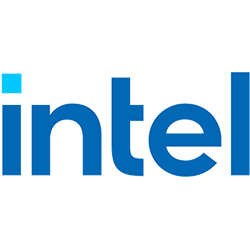 Intel today announced the Core i7 "Broadwell-E" processor series. Built in the socket LGA2011v3 package, these chips work with motherboards based on the Intel X99 Express chipset, some boards may require BIOS updates to support these chips. At the heart of the lineup is the 14 nm "Broadwell-E" silicon. Intel is launching not three but four SKUs, including two six-core, one eight-core, and one ten-core.
The lineup begins with the Core i7-6800K. This six-core chip features 15 MB of L3 cache, 3.40 GHz clocks with 3.60 GHz Turbo Boost, 28 PCI-Express lanes, and a price of US $434. Next up, is the Core i7-6850K, which is also a six-core chip with 15 MB L3 cache, but features slightly higher clock speeds of 3.60 GHz with 3.80 Turbo Boost, but more importantly, features the full 40 PCI-Express lanes of the silicon. The Core i7-6850K is priced at US $617. Further up the lineup is the Core i7-6900K, with eight cores, 20 MB L3 cache, 3.20 GHz clocks with 3.70 GHz maximum Turbo Boost, and a price of $1,089. The price-per-core dramatically shoots up from here, as we get to the Core i7-6950X Extreme Edition, the jewel in Intel's crown, featuring ten cores, 25 MB of L3 cache, 3.00 GHz clocks with 3.50 GHz Turbo Boost, and a wallet-scorching $1,723 price.