Tuesday, December 6th 2016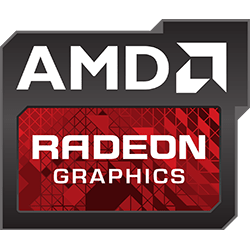 The crew at WCCFTech have just leaked AMD's now annual major software update release (with Catalyst Omega in 2014 and Crimson Edition in 2015). The new 2016 release is apparently dubbed the "Crimson ReLive" release, and these are purported to bring a lot of features and performance improvements across the board for AMD products, as has been historically achieved by AMD with these annual driver releases. This time, there's just one other thing: game recording and streaming through a built-in app.
Since its inception, the Radeon Software division has released 29 drivers of which 8 were WHQL releases, with support and optimizations for over 28 gaming titles, having been downloaded over 85 million times. AMD seems to put newfound interest in consumer satisfaction with their driver releases, considering how a leaked slide mentions that they have achieved a 4.5/5 rating in customer satisfaction in recent times (AMD had already given us at TPU a glimpse of that at the Computex event in Macau, pre-Polaris days, and this seems to be it). AMD is putting much stock in their DX12 performance thanks to features such as asynchronous compute, and the staples of supported platforms and projects. AMD also seems to have a new-found claim towards it being one of the most important players in the graphics industry, chalking up their market dominance by including gaming consoles in their portfolio.
WCCFTech