Monday, March 20th 2017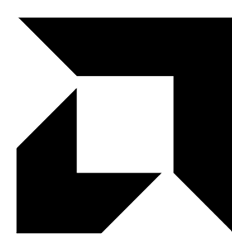 AMD may be preparing a true silicon monster to compete directly with Intel's HEDT line, a dual octo-core-die based 16 core, 32 thread processor under the Ryzen branding, if a leak from ChipHell is to be believed.
According to the leak (and my rough google translate interpretation of both it and a German version kindly provided by Heise.de) the processor will not use the current dual channel AM4 socket. Rather, it will use a cut down version of the Naples based server SP3 socket called SP3r2. SP3r2 and the new chip would be quad channel, putting it in direct memory bandwidth competition with Intel's HEDT lineup.
It's also worth noting this would be a LGA-based socket; that is, rather than pins on the processor, the processor will have copper pads for small metal points in the socket to make pressure contact with, like what Intel has been doing for some time. Naples already uses such a config, but AMD has not ever used this configuration in a consumer socket.
As well as this exciting chip, the leak indicates AMD has a new chipset planned exclusively for it, named X399. The chip and chipset are expected to be announced sometime in June, with an unknown date of actual retail availability. Also, unknown as of now is the Chip's clock, TDP, or pretty much any other specification information. Sources:
heise.de
,
ChipHell