Friday, February 2nd 2018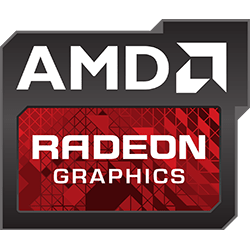 AMD today released its latest version of Radeon Software Adrenalin Edition. Version 18.2.1 Beta adds optimization for "Final Fantasy 12: The Zodiac Age." It also corrects a bug with AMD FreeSync which caused it to switch between minimum and maximum refresh-rate range, causing a stutter. FreeSync compatibility with Samsung CF791 displays, was also improved. It also corrects a game launch issue with "Sid Meier's Civilization V" on hybrid graphics systems. Radeon Chill compatibility is improved with games that use the Vulkan API (such as "Doom" and "Wolfenstein II: The New Colossus." Texture and artifact glitches were corrected in games such as "NFS: Payback" and "Hyperdimension Neptunia."
DOWNLOAD:
AMD Radeon Software Adrenalin 18.2.1
Support For
Final Fantasy 12: The Zodiac Age
Resolved Issues
Radeon FreeSync may rapidly change between min and max range when enabled causing stutter in fullscreen games on single display system configurations.
Sid Meier's Civilization V may fail to launch on Hybrid Graphics system configurations when using DirectX9 API.
Radeon FreeSync may exhibit a black screen on some games when using Samsung CF791 displays.
Radeon Chill game settings profiles may fail to enable on Vulkan API games.
Radeon Overlay may fail to open in some Vulkan API games.
Need for Speed Payback may exhibit corruption on some terrain.
Textures in Hyperdimension Neptunia Re;Birth3 V Generation may appear corrupted or exhibit flickering colours.