Monday, March 26th 2018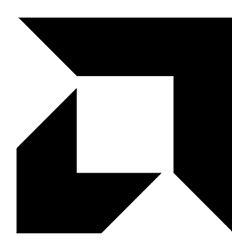 The latest issue of Canard PC Hardware magazine came with a pretty detailed review of the AMD Ryzen 7 2700X processor. A Reddit member was kind enough to take photographs of the review and uploaded them to Reddit. The French publication's charts revealed the Ryzen 2700X's prowess in synthetic benchmarks. The processor comfortably sat at the top of the chart overcoming the previous Ryzen 7 1800X flagship processor by 14% and the Intel Core i7-8700K by 15%. Canard PC also compared Summit Ridge to Pinnacle Ridge in terms of Turbo frequency and memory latency. It wasn't a complete surprised that Pinnacle Ridge showed significant improvements over the previous architecture. However, the Ryzen 7 2700X wasn't able to close the gap with its rival. When using the exact DDR4-2666 memory, the Ryzen 7 2700X was 17 ns slower than the Intel Core i7-8700K. As for power consumption, the Ryzen 7 2700X consumed 13.2W more than the Ryzen 7 1800X.
Canard PC tested gaming performance using a NVIDIA GeForce GTX 1080 Ti graphics card at the 1440p resolution. While we saw the Ryzen 7 2700X's dominance in synthetic benchmarks, its real-world gaming performance was far less impressive. Although the Ryzen 7 2700X's performed 4% better than the Ryzen 7 1800X sibling, the processor fell behind the likes of the Intel Core i5-8400 by 1.3% and the more powerful Intel Core i7-8700K by up to 14.3%. One important detail to note about Canard PC's review is that they conducted their tests on an A320 motherboard. They claimed that X470 is practically identical to X370 except for a few cosmetic changes. Given that the A320 chipset doesn't support AMD's XFR 2 and Precision Boost Overdrive technologies, we think that it's possible that the Ryzen 7 2700X might perform better on a motherboard with a proper X470 chipset.
Reddit